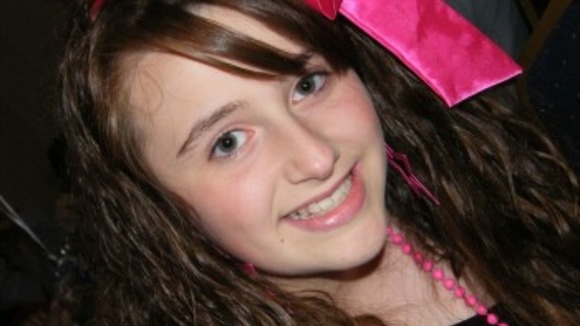 A Trust fund has been set up for a teenage girl who suffered brain damage after being swept into the sea at Eyemouth Harbour,
14-year-old Katy-Lou MacLean was trying to rescue a friend from 20 feet waves when they were both swept into the water on June 4th 2012. Katy-Lou was taken to hospital with serious injuries, and remains at the Royal Hospital for Sick Children in Edinburgh.
Her family have launched an online trust to raise funds, to help her cope with life when she gets home. £17,000 has already been raised through fundraising since last week.
A website has been set up my Katy-Lou's family. On it, her father Andy McLean says
"She struggled so hard for three weeks in intensive care but kept fighting and eventually was well enough to move on to the neurology ward where she remains, getting stronger, having operations, and going through rehab. As parents it has been very hard for us to come to terms with what's happened to our brave little girl.

"From day one we have been inundated with support and kindness from friends, family and the community of Eyemouth and many have expressed a wish to raise money and donate. Katie-Lou and her act of bravery has inspired many people."
– Andy MacLean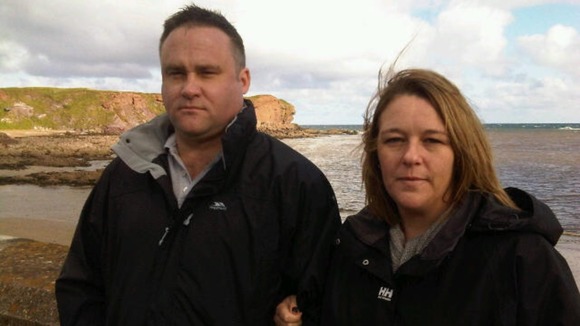 Katie-Lou's parents Andy and Nikki Maclean visited the harbour side forthe first time since the accident this morning. Andy said:
it is really difficult for us to come down here, to the place where it all happened. But the support locally has been overwhelming. We moved here from Plymouth just months before the accident, but now Eyemouth is our home.
– Andy MacLean

Andy explained that they have been overwhelmed by the level of support they have been given.

An Emergency Services day will be held later this month on Eyemouth Harbour to raise money for the Trust.