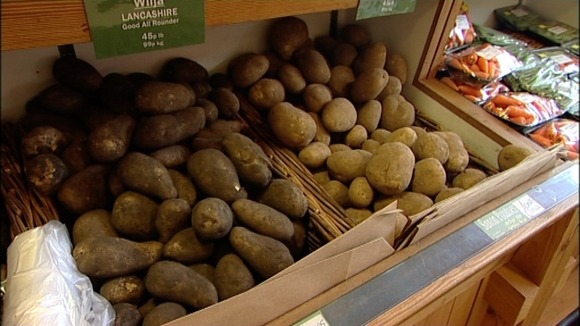 Months of bad weather has ruined hectares of potato and root vegetables across Cumbria.
Farmers have lost thousands of pounds worth of crops and the cost is being passed down to the consumer.
Robert Scoular runs Park Head Farm with his family. They should be harvesting their field but they've had to write the potatoes off for a third year.
'We've been hampered getting fertilizer, we've been hampered getting the sprays on to stop them getting the blights and all sorts of disease that potatoes can get.

'So in the summer we've been hampered doing that and ended up with a reasonable crop at this time of year. But now the bad weather has come it has virtually made it impossible to harvest the crop now.'
– Robert Scoular

The cost of potatoes and root vegetables has slowly risen.
'It causes a shortage, there just isn't the quantity of fruit and veg around all over the country so it puts the prices up as there is more demand than there is produce and basically we've had gaps in the growing season because of the weather haven't come on as they should have done.'
– Ian James, Cranstons