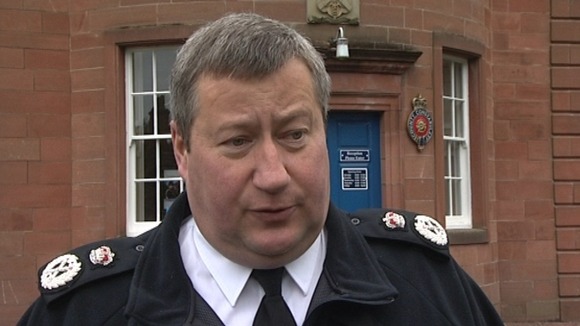 The police watchdog, the Independent Police Complaints Commission, say complaints that led to Cumbria's Temporary Chief Constable being suspended do not amount to serious misconduct. Stuart Hyde was suspended last month. It also said the claims 'were based on unsupported suspicion'.
In a statement, the IPCC said it's completed a detailed assessment and decided it does not need to be involved further in an investigation at this stage. The matter has been passed to the Cumbria Police Authority, who met this afternoon and are referring the investigation to another independent police force and allowing another Chief Constable to lead to inquiry.
The full statement from the IPCC follows:
"The IPCC has completed a detailed assessment of a referral relating to allegations against Cumbria Constabulary's Temporary Chief Constable, Stuart Hyde, and decided it does not need to be involved further in an investigation at this stage.

The assessment has revealed that while some matters may require an investigation by Cumbria Police Authority, the allegations as they stand either do not amount to serious misconduct or are based on unsupported suspicion and therefore do not warrant IPCC involvement.

The IPCC has advised Cumbria Police Authority of the decision, but advised that should further evidence be uncovered that may amount to serious misconduct the matters should be re-referred."
– IPCC

Stuart Hyde was appointed Temporary Chief Constable in January and has been suspended since the middle of September. He is still suspended, in a statement the Police Authority stressed 'the suspension does not imply guilt. It is a neutral act that will enable a full and thorough investigation to take place'.

Bernard Lawson, the Chief Constable of Merseyside Police, will remain in charge of Cumbria Constabulary.