Wild Ennerdale's 10th Birthday.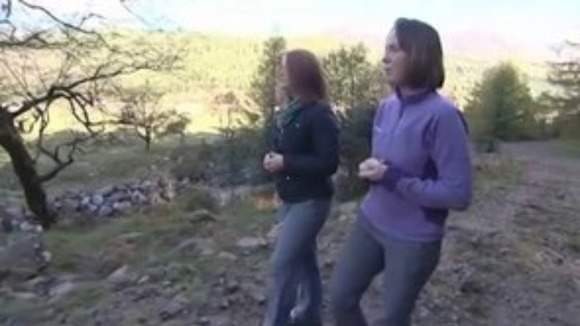 A project to return the valley of Ennerdale to its natural state is celebrating its 10th birthday.
Wild Ennerdale was launched in 2002 to reverse the man made damage inflicted on the landscape.
Roads have been removed, forests thinned and Galloway cattle introduced to the area.
The team behind the project want to see a better relationship between people and the landscape.
On a day like today it's not hard to see the attraction of one of the Lake Districts hidden valleys.
But it's only been in the last decade that this area has really been opened up and the damage done by man reversed as part of the Wild Ennerdale project.
This year will see the renewal of the Wild Ennerdale Stewardship Plan.
It's the valleys core partnership management plan.
The project shows what can be achieved through partnership and working with the local community.

Wild Ennerdale is a true team effort and the results are there for all to enjoy.

"One of the most exciting things about the experiment is that we didn't know how it would develop – this magical transformation has unfolded before our eyes.

The wild valley offers the ultimate escape from modern day life, a place where people can breathe in open spaces, get back to nature and experience a sense of wildness."

The Wild Ennerdale team are also helped by a dedicated team of volunteers.

They give up every Tuesday to help towards transforming the landscape.
– Gareth Browning, The Forestry Commission
It has made a vast difference to the valleys, I used to come here in the 1980s, when it was just trees and you could walk for miles without seeing anything other than a spruce where as now there's a much more open, wild feel to the valley and you really get to see some views as you walk up the paths. It is a much more interesting place now I think.'
– John Rickard, volunteer