Following the cancellation of the deal to give FirstGroup the franchise of the West Coast Mainline, the Department of Transport has announced that Virgin Trains will continue to run the line for up to the next 13 months.
The Government had awarded the deal to First Group but withdrew the contract after serious flaws were found in the way the franchise process was conducted, 3 civil servants were suspended over the findings.
It has now been announced that Virgin will continue running the line while a competition is run for an interim franchise agreement. That agreement is open to any bidders and will run until the new long term West Coast franchise is ready to start.
FirstGroup were due to take over the line on the 6th December
Transport Secretary Patrick McLoughlin said:
"The cancellation of the InterCity West Coast franchise is deeply regrettable and I apologise to the bidders involved and the taxpayer who have a right to expect better.

"My priority now is to fix the problem and the first step is to take urgent action to ensure that on the 9 December services continue to run to the same standard and passengers are not affected.

"I believe Virgin remaining as operator for a short period of time is the best way to do this and my officials and I will be working flat out to make this happen."
– Transport Secretary Patrick McLoughlin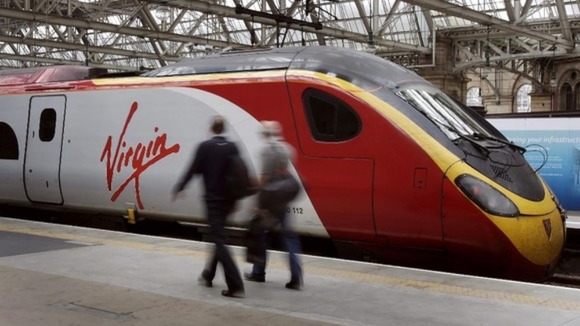 The issues in the franchise process were uncovered in a judicial review launched by Virgin Group's CEO Richard Branson. In response the Transport Secretary has ordered two independent reviews.
The first is an independent examination into the lessons to be learned from the Department's handling of the West Coast competition. The review aims to look at what happened and why, the report is due by the end of October.
The second independent review will look at the the wider franchising programme. It will examine in detail at whether changes are needed to the way risk is assessed and to the bidding and evaluation processes.This report is due to be delivered by the end of December.