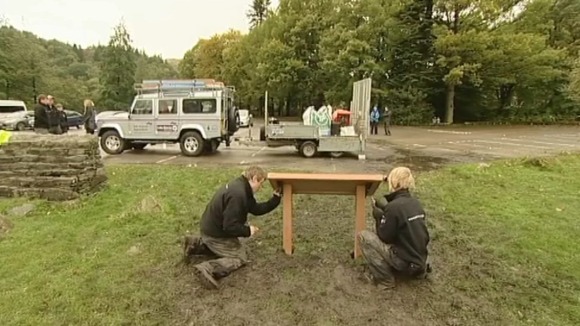 Six apprentices have been are now working at the Lake District National Park. The scheme was made possible thanks to a Heritage Lottery grant.
The six, aged from 16-22, will learn traditional rural skills like dry stone walling and fencing to ensure they don't die out and are passed onto the next generation.
They are being taught by Matt Eaves. Matt said:
"It is incredibly important that these skills are passed on as they are essential to the future of the park."These six fought off competition from over 150 applicants so they really are the best of the best. Their enthusiasm is remarkable and they have bonded together very well in such a short space of time."
– Matt Eaves

The group all have a love of the outdoors and hope that the apprenticeships will lead to full time jobs looking after the park.

The funding of £449,000 enables the apprenticeship scheme to run for three years, if successful the LDPN hopes to employ more.

Nicola Balmer from Kendal is the eldest of the group and is a graduate. She said:
"I have a degree in Geography and always knew I wanted to work outdoors. "For me this is the perfect mix of theory and practice and I believe it is the only way doors will open for me.

"I struggled to find a job after university but I am glad I did as this is the job for me."
– Nicola Balmer

The youngest in the group is Tom Maloney, 16, from Grasmere. He said:
"School wasn't for me, I didn't like it and knew I didn't want to go into sixth form.

"I come from a farming background and love being outside even when it is raining. The Lake District is a great office and I want to help preserve it for the future.

"When I come back from work now and my mum ask how my day was I'm not moody because I loved it."
– Tom Maloney