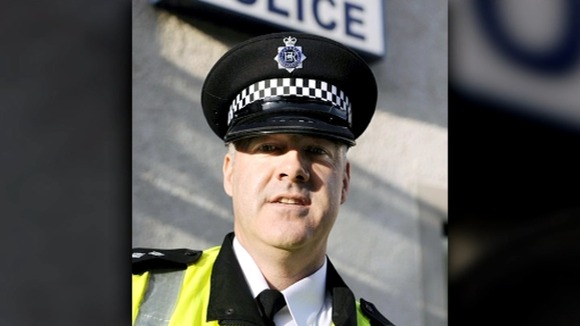 A Cumbrian police officer has been officially recognised for his bravery. Inspector Dennis Kelly was off duty when he stopped an armed robbery taking place at a petrol station near Maryport.
CCTV footage caught the whole incident, Inspector Kelly spoke to ITV Border after the incident and explained how events that night unfolded:
He has been handed the North West Regional Award for Bravery at the Annual Police Bravery Awards ceremony in London.
Paul McKeever is the Chairman of the Police Federation of England and Wales he said:
Words cannot describe the sheer bravery it takes to tackle an armed robber with a gun. Inspector kelly clearly put his life on the line to protect the cashier and apprehend the offender.

"Inspector Kelly is a very worthy recipient of this award."
– Paul McKeever, Police Federation