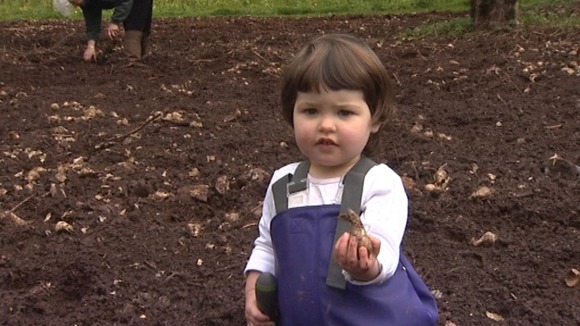 Hundreds of volunteers planted more than 107,000 daffodils bulbs at Lowther Castle in a world record attempt.
They had five hours to plant 340 bulbs a minute, instead it took just two hours to get them all in to the ground.
Head Gardener steve Lannin said they only stopped planting because they ran out of bulbs.
It has been a marvellous day and we can't thank the volunteers enough. We really didn't think that we would get it all done today.

"So to have completed the world record attempt in two hours was just brilliant.

"We look forward now to seeing the flowers in all their splendor."
– Steve Lannin

For the full video report see below.