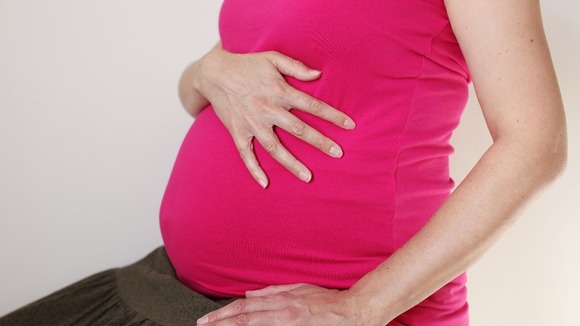 Doctors in Cumbria are making renewed calls to pregnant women and parents to protect their children from Whooping Cough as the 190th case is confirmed in the county.
Parents are being urged to get their children vaccinated and mums-to-be are urged to get the vaccine to protect their unborn children.
There has been an increase in cases both nationally and locally. There are surges in whooping cough cases every three to four years and the latest outbreak started at the end of 2011. The Health Protection Service has reported that this is already the worst for more than a decade and warn the country faces an epidemic.
Whooping cough affects all ages, however over the last few months cases in teenagers and adults, between the ages of 15 and 40, has risen.
For maximum immunity, youngsters need jabs at two, three and four months old then a pre-school booster when they're three years old.
Getting vaccinated while pregnant can help to protect the unborn baby from developing whooping cough after it is born, in its first few weeks of life.
The message seems to be getting through, many pregnant women have already contacted GPs to get the vaccine.
Jane Morphet, Immunisation Coordinator, First aid and Resuscitation Lead Public Health, NHS Cumbria said:
"We are pleased that pregnant women over 28 weeks are contacting GP practices to arrange for whooping cough booster vaccination.

"There seems to be a good understanding amongst the pregnant women that having the vaccine will enable them to pass protection to the unborn baby, thus protecting them until they are old enough to be vaccinated."
– Jane Morphet, Immunisation Coordinator

GPs are best placed to administer the whooping cough vaccine as part of the flu vaccine campaign for pregnant women.

Both vaccines are free for all pregnant women 28-38 weeks into their pregnancy and can be given at the same time as flu vaccine. It is preferable to give the vaccines in different arms.
Whooping cough is a highly contagious bacterial infection of the lungs and airways. It usually begins with a persistent dry and irritating cough that progresses to intense bouts of coughing. These are followed by a distinctive 'whooping' noise, which is how the condition gets its name.
The main symptoms are severe coughing fits which, in babies and children, are accompanied by the characteristic "whoop" sound as the child gasps for breath after coughing.
The infection can be treated with a course of antibiotics to prevent the infection spreading further but young infants may need hospital care.
Associate Director of Public Health for NHS Cumbria, Nigel Calvert said:
"Babies and infants have limited immunity to infection and whooping cough can make them very ill indeed, so it is essential that children are immunised as soon as they reach the appropriate age for the vaccine. All too often we've seen vaccinations delayed, perhaps because of holiday commitments, and babies remain vulnerable in that period.

"My message to parents is that they should make the vaccination of their children, at the right time, a priority. Whooping cough is an unpleasant illness that can last for weeks and in extreme cases it can result in death. The best way to avoid suffering in the child and anguish in the rest of the family is to stick rigidly to the vaccination schedules."
– Associate Director of Public Health for NHS Cumbria, Nigel Calvert