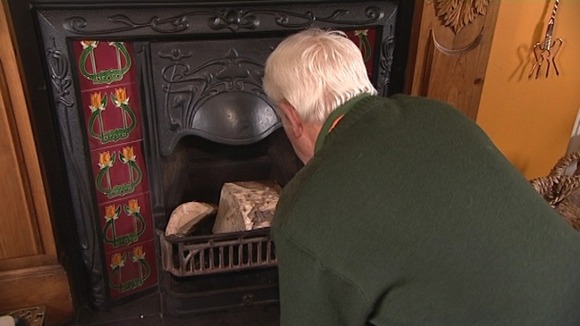 The winter Warmth Appeal has been launched in Cumbria through Cumbria's Community Foundation. The appeal is now in its third year and it aims to stop older people dying because of the cold, reduce fuel poverty and reduce the number of people in Cumbria living in cold homes.
The foundation say that an average of 300 deaths occur every year because of the effects of cold weather.
The fund relies on donations from the public and the money goes to those in need, some of the donations come from older people who get the Government's Winter fuel payment, but feel they don't need it as much as others.
Bishop James said:
"I was touched by the stories of some of the many hundreds of people who were helped by last year's Winter Warmth Appeal. Their bodies were warmed by other people's generosity and so was my heart. I do hope that this year's appeal will be equally successful."
– Bishop James

Andy Beeforth, Director of Cumbria Community Foundation, explains the difference the Winter Warmth Fund has made:
"In the first year we raised and distributed a pot of £10,000. Last year our donations quadrupled, bringing in £42,000 which directly helped 433 pensioners in need. We're hoping people will be generous so we can help even more older people this winter."
– Andy Beeford, Cumbria Community Foundation

The foundation give these Fuel Poverty Facts:
Fact 1: This winter there are more than six million UK households living in fuel poverty. Around two thirds are in rural areas.
Fact 2: The ratio of winter related deaths is higher in Cumbria than most of the UK, the elderly are among the most vulnerable. There are more heart attacks and strokes in the winter months. Parts of Barrow and the Eden valley have some of the worst fuel poverty in the UK.
Fact 3: People die because they can't keep warm in the winter. An average of 300 deaths occur in Cumbria each year due to the effects of the cold weather on rural households.