Almost £1m for Burns Square re-design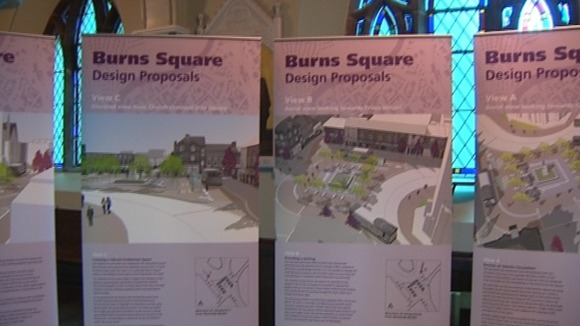 New plans for the re-design of Burns Square in Dumfries have been unveiled.
Members of the public have been asked to consider several proposals to regenerate the area around the famous Burns staute.
The council have agreed to spend almost one-million-pounds on the project.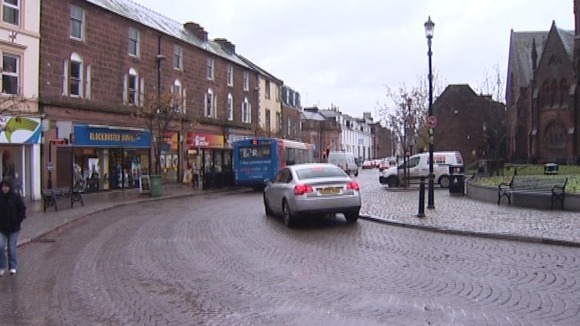 "If you're not on public transport it's a bit difficult crossing the square with all the buses coming round. If they could fill in the potholes, that would be the best thing."
– Dumfries resident

The square is currently dominated by traffic and is home to a number of bus stops but the council want to reinstate the area as a key focal point of the town.

The plans are one of many regeneration projects fro Dumfries and people are urged to visit the exhibition and give their views.

The proposals include:
Making the space more pedestrian friendly and easier to use
Reducing vehicle clutter
Retaining buses through the square, but changing the circulation flow