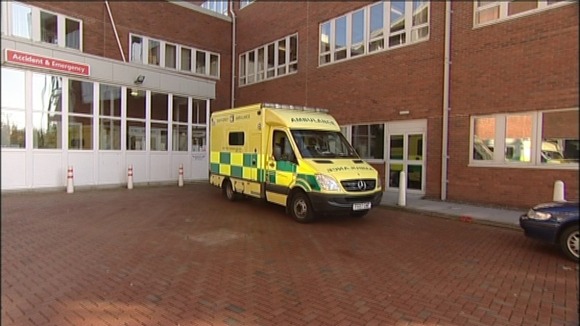 Health bosses are urging people to think twice before dialling 999 or heading for their local Accident and Emergency department.
It comes as the onset of winter brings an increase in patients, even though many conditions can be treated by other NHS services.
Marti Errington-Dodds has the full report:
The more people that visit A and E the longer the waiting times will be, but for many conditions it isn't the best place to be treated.
Charlie McGibney is the associate director of Operations at the Cumberland Infirmary. He explained that at this time of year as winter starts to build and people come down with more illnesses like flus coughs colds etc, admissions into A and E often increase, but many of the cases could be seen elsewhere:
"One of the first points of call because they are on every high street is you need to go and see a pharmacist. Pharmacists are very well trained you can speak to a pharmacist and they usually take you into a private room in order to have a private conversation should it be something personal. The GP practise is often a good place to try as well."
– Charlie McGibney, North Cumbria NHS Trust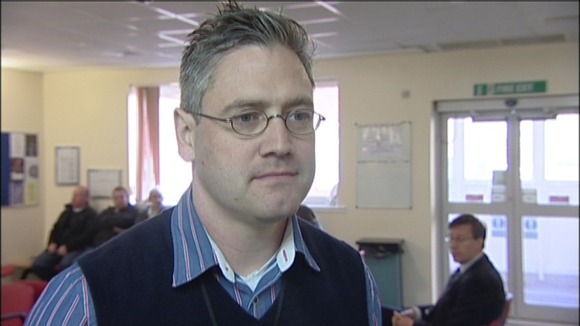 On an average day at the Cumberland infirmary anywhere between 130 and 160 people will visit the accident and Emergency department, at busy times this figure increases to 180.
Of these patients 20% could be seen by a different NHS service.
"If lots of people turn up to the A and E department, particularly if they don't need to be seen by an accident and emergency department, it means that they have to wait for a long period. Even those people who are relatively sick may have to wait longer as well so it has a knock on consequence to other patients."
– Charlie McGibney, North Cumbria NHS Trust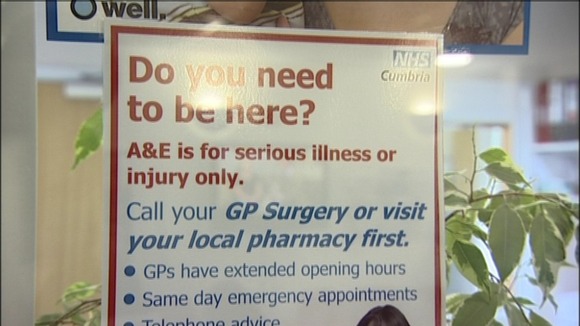 The hospital trust are keen to point out that A and E is the right place to come for serious illnesses, things like suspected heart attacks stroke or people with breathing difficulties but if your illness isn't serious then expert advice which is confidential can be found in other NHS services.
The more non serious cases that are directed away from A and E the shorter the waiting time will be for serious illnesses.
more information can be found at:
Or you can find your nearest, Doctor, Dentist, Pharmacy and A and E department by clicking here.