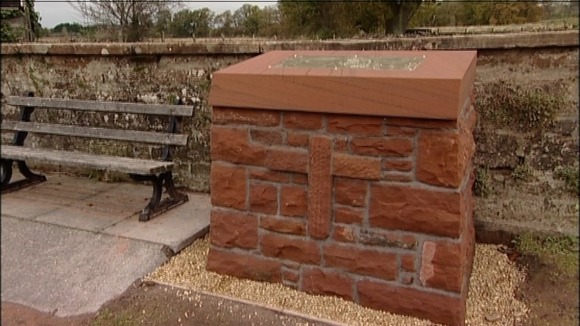 A small riverside community that suffered devastating losses during the two world wars have now raised enough money to build a memorial for those who lost their lives in the two world wars.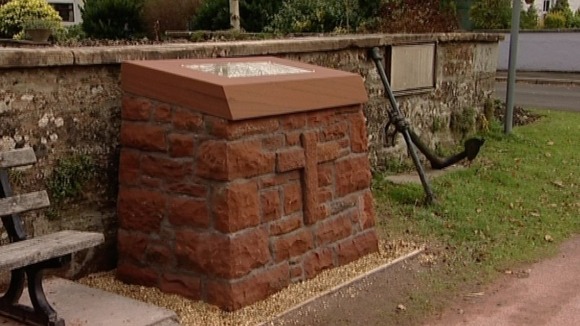 Standing proud in a prominant part of the riverside hamlet that is Kingholm Quay. Residents here got together to erect a suitable memorial after they discovered the original wasn't even officially listed. The response from the community was immediate. Roy Kerr helped with the fundraising he said:
"Everybody clubbed together everything has been done voluntary, materials have been donated. It's all local sandstone from some of the houses that have been demolished that we used to rebuild it all and it's just to commemorate the people from the village."
– Roy Kerr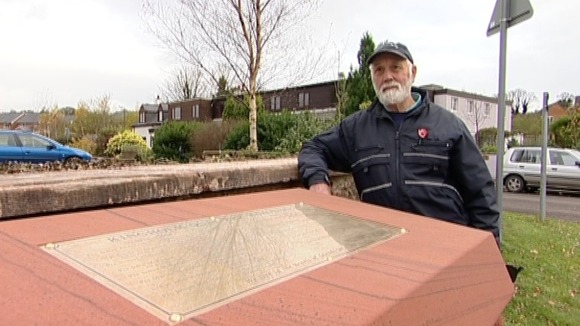 The original list of names, which remains alongside, was in a state of disrepair. The community on the banks of the Nith may be small, but its contribution in terms of lost lives was bigger than most as Roy explained:
"There were only eighteen houses in the Kingholm Quay area at the time of the two wars. The number of names on here make a very high percentage of the young men who were lost."
– Roy Kerr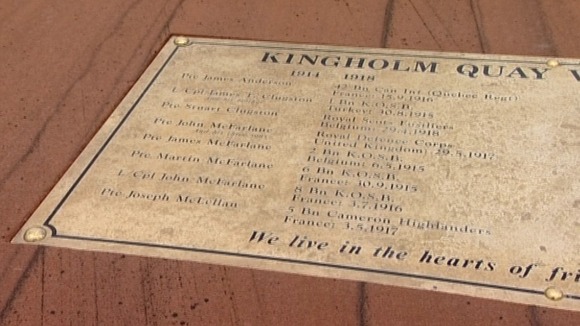 The residents of Kingholm Quay now feel they have a much more fitting tribute to those in their community who lost their lives in two world wars.