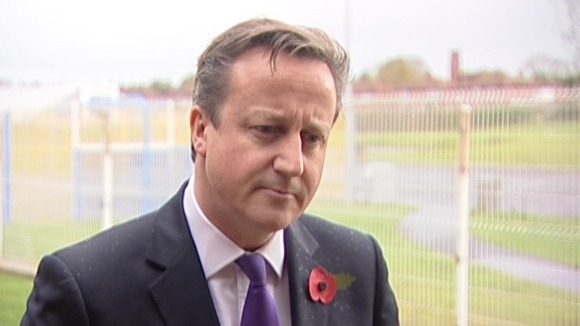 he new police and crime commissioners are a flagship Government policy. They'll be responsible for budgets, setting priorities and hiring and firing Chief Constables.
The Prime Minister told a group of young people in one of the city's most deprived areas that the new commissioners would help improve policing in their area. He also spoke to local mums. Polls suggest that only 20 percent of people are likely to vote next Thursday. The new Police and Crime Commissioners will have the power to hire and fire their local chief constable and set policing targets.
Speaking to ITV Border he explained why he thought it was important why people get out and vote:
"If you want a local law and order champion who is there to help make sure the police are there to help the voter then get out and vote it is something you can do and I'm sure the police focus on your priorities. whether that is dealing with anti social behaviour, cutting crimes or burglarly. this is something we should all care about.

"We all care about crime and law and order in our country now you get the chance to vote for what you want. "
– David Cameron PM

By this time next week the votes will have been cast ... and the nature of policing will have changed. The question is How many of us will have taken part in that decision?

For more information on the elections click here