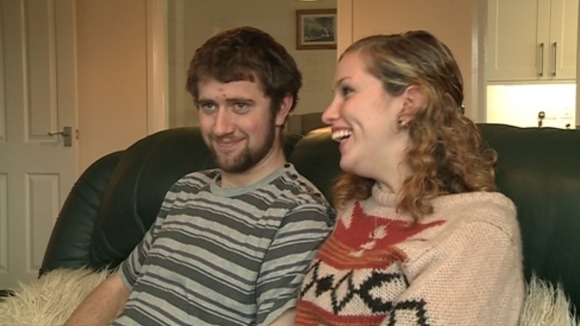 Hundreds of new homes will be built in the Lake District in the next decade, in a bid to avert what many think is a growing housing crisis.
Young locals are faced with years of living with their parents or leaving the area because there simply aren't enough affordable homes.
Sarah Beaty and her boyfriend Shaun Taylforth, like most young couples in the Lake District, are keen to move out of their family homes.
However, they have been priced out the market when it comes to renting or buying.
The Lakeland Housing Trust has now turned an unused building into two affordable rental properties in the hamlet of Outgate near Hawkshead:
"When you look at all the houses that are around and people not living in them because they're holiday homes, holiday lets, second homes, it can be quite frustrating, but with projects like this you're lucky to get them."
– Shaun Taylforth
"Luckily this come up otherwise we couldn't afford to live here. We just can't afford to buy a property because we're both on a low income, I work for my parents on the family farm. So the money's just not there to buy one of the properties."
– Sarah Beaty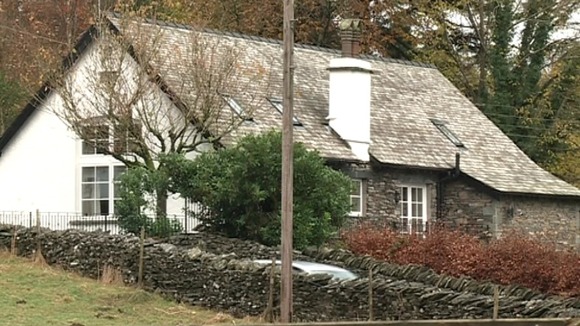 Thousands of tourists flock to the Lakes every year to enjoy the areas unspoilt beauty, but this is a quality that's incongruous with the need for more and more houses for locals.
For the people who run the park, housing is the number one social issue:
"The important thing for us is that whilst we're not going to build houses in vast numbers, we have identified a need for 900 new homes to be built in the next decade or so. Making progress like with this house here is really important for us."
– Richard Leafe, Chief Executive, LDNPA

The housing trust provide local housing for rental by local people at an affordable rate, which helps them and the local communities:
"We do provide housing in some of the small hamlets, where 2 houses in a community of 20/30 houses actually make a lot of difference to that small community. But perhaps that's where we can do things which local housing associations can't do to the benefit of these communities."
– Charles Flanagan Chair, Lakeland Housing Trust