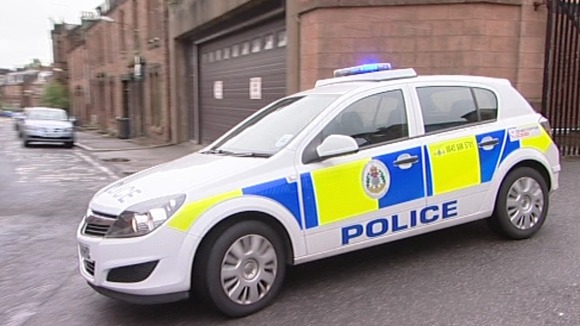 Dumfries and Galloway's top police officer has promised that his officers will continue to make the area the safest in the UK.
New figures show that recorded crime in South West Scotland has dropped by nearly a third in just five years.
Detection rates are at an all time high, with police solving 72% of crimes in Dumfries and Galloway, while in the rest of Scotland it's only 49%.
"The figures for Dumfries and Galloway show we are not just the safest place to live in Scotland but in the whole of the UK.

"We put the success down to the relationships we have built up with other services such as the local health service.

"We also deliver some of the best value showing cost per head of population is better than in many larger forces."
– Patrick Shearer, Chief Constable, Dumfries and Galloway Police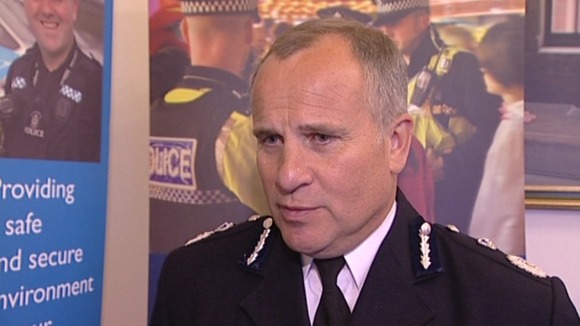 Dumfries and Galloway Constabulary will cease to be on 1st April next year, along with all eight of the police forces in Scotland.
There will be a single police force with over 17,000 officers under a single chief constable, who will be answerable to the Scottish minister for justice, currently Kenny MacAskill.
However, it will be split into 14 divisions each headed by a chief superintendent.Dumfries and Galloway will make up one of those divisions, as will the Scottish Borders.
The move is an attempt to protect rural forces from having their officers dragged into policing larger urban areas and to maintain links with local communities.
"I see our officers in Dumfries and Gallloway continuing with their links to local groups and we will continue our focus on delivering increasingly high standards of policing."
– Patrick Shearer, Chief Constable, Dumfries and Galloway Police

Mr Shearer, who is due to retire at the end of the year, did criticise attempts to change pensions amongst officers, which would see them paying larger contributions and see retirement dates altered.

He also warned that up to 40% of support staff in his force, currently around 300, could lose their jobs, although there have been promises from the Scottish Government that there will be no compulsory redundancies.

The control centre based at Cornwall Mount in Dumfries could also close but Mr Shearer stressed that nothing had yet been decided and it was only one of many options that could eventually be implemented.

The Scottish Government has pledged that there would be no reduction in the number of police officers, currently 519 in Dumfries and Galloway.

Facts and figures: The Scottish Policing Performance Framework
Recorded crimes in Dumfries and Galloway consistently down year onyear (over 5 years)
8391 crimes in 2007/08 - 6036 crimes in 2011/12
Number of crimes per 10,000 population in Dumfries and Galloway downyear on year (over 5 years)
Dumfries and Galloway - 567 crimes in 07/08 - 408 crimes in 11/12 (down 28%)National average - 753 crimes 07/08 - 598 crimes 11/12 (down 21%)
Detection rates in Dumfries and Galloway in 2011/12 are higher thanany time in the last 5 years
Dumfries and Galloway recorded an increase in detection rates of 18%from year 07/08 - 11/12
Recorded national average increase in detection rates = 2% from year07/08 - 11/12
Detection rates for anti-social behaviour 73% in Dumfries and Galloway 64% National average
Crimes detected which are committed by 8-17 year olds fallen year onyear (over 4 years)
Number of crimes in Dumfries and Galloway fell from 1457 crimes in08/09 - 733 crimes in 11/12 (47% down)
National average number of crimes committed by 8-17yr olds down 37%