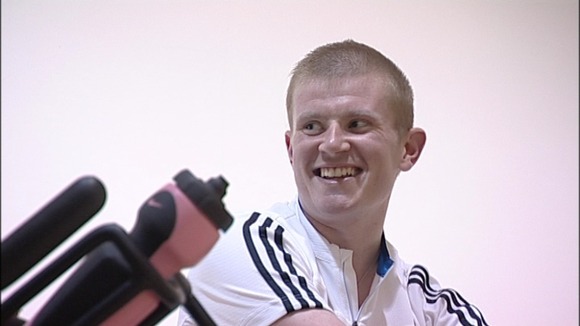 Ten Cumbrian police officers have taken part in an Ironman challenge to raise money in the name of one of their colleagues.
The team are donating their sponsorship to Newcastle's Freeman Hospital, as fellow officer Graham Coward was treated there.
Special Constable Graham was diagnosed with cancer earlier this year but is now in remission. He and his colleagues are raising money for Ward 34 where he was treated, he hopes to buy equipment which will make life easier for the people who work and stay there.
My treatment started really, really quickly. Right from the word go they were just so positive on the ward and said, 'look it is not the end of the world we will get you back on your feet before you know it.'

I had my reservations going into the situation but true to their word six months down the line everything went great. It was a really, really fantastic ward and I think it deserves more recognition that it gets.'
– Graham Coward, special Constable

It took the team just over four hours to complete the 26 mile run, 112 cycle ride and two and a half mile swim in a relay format.
'He has been so positive, he has been an inspiration really to all of us. Coming in without moaning or whinging in between his chemotherapy sessions for free to help us work on the section and do paperwork and things like that.

'Every year we do something different for a different charity. When Graham asked if could raise money for the hospital we thought it was a great idea.'
– Sgt Kim Brennand, Cumbria Police