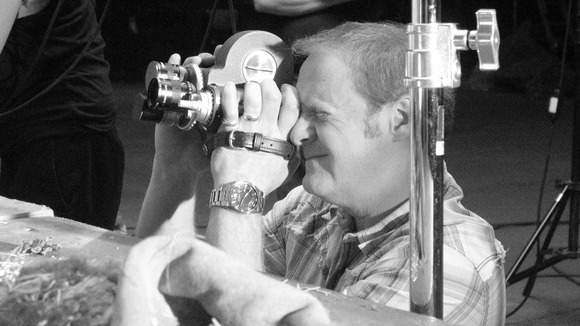 A Hollywood cameraman, whose work includes Aliens and Atonement, has brought his skills to an amateur film shot in west Cumbria.
The film is called 'Florrie', and was shot in just two days, in Egremont.
It will have its premiere in the town tomorrow night (December 15th).
The backdrop to the film is Florence Mine - the former heart of the community whose livelihood was built on iron ore.
The film deals with the issues of redundancy after the owner of the mine decides to sell up and sack all of the staff.
However, unlike the demise of real life mines in the area this story has a happy ending.
"We had an idea that when this mine got into difficulty a french company come and buy it, strip its assets and self it off, sack the staff and move on and somehow we wanted that to be turned round before the end."
– Morgan Sweeney, Script writer

The film is filmed and edited by Peter Tyler. During his last film Atonement it took one week to film a 30 second segment.

With Florrie they had just two days to complete the filming.
"I worked on the end sequence when the under ground gets flooded when a bomb breaks through the wall of the Thames so it is about a 30 second sequence I suppose which we spent about a week shooting.

"Florrie was a completely different concept. I was working with an amateur cast but they put their all into everything.

"We spent six months preparing and I am very pleased with it.

"It has turned out to be a well told story, there's no ambiguity there the characters come to life despite our amateur cast."
– Peter Tyler, Editor

The premiere will take place at the Florence Mine arts centre at 7pm, December 15.