Lottery boost for Hawick park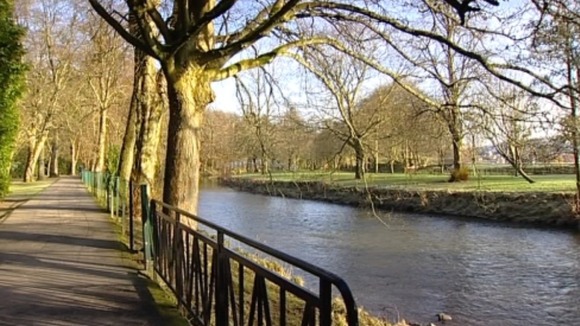 Wilton Lodge Park in Hawick looks set to get amajor facelift thanks to a £2.5 million grant from the HeritageLottery Fund.
The money will be available if ScottishBorders Council agrees to matched funding.
The plan is to create an 'Outdoor Heart ofHawick' by replacing the former bandstand and introducing a new play park, caféand footbridge.
The project is expected to start in the summerof 2013 and be complete by spring 2018.
It is hoped the new bandstand can serve as anevent space for local bands and film screenings.
The park hosts more than 239,000 each year andit is anticipated that the improvements will increase visitors to the town.
"Wilton Lodge Park hasplayed a significant role in the community and the history of Hawick over theyears. It is a beautiful park just now but with investment from the HeritageLottery Fund and Scottish Borders Council we have the opportunity to restoresome of the historic elements to secure their future, as well as introduce newattractions. This is a fantastic project for Hawick."
– DAVID PATERSON, SCOTTISH BORDERS COUNCILLOR
"We are delighted that wehave been an integral part of this successful project and look forward to workstarting in 2013 to improve the park."
– KEITH JOHNSTON, FRIENDS OF WILTON LODGE PARK
"We are delighted to be ableto bring some festive cheer to Wilton Lodge Park. The park is a wonderfullegacy from our ancestors which is enjoyed by all people of all ages.

"A beautiful space in which torelax away from the pressures of daily life, this project will encourage evenmore people through its gates and forge new links with the community. HLF iscommitted to protecting these precious places, through our Parks for Peopleprogramme, not just because they are an important part of our heritage, butbecause they make a huge difference to the quality of life for millions ofScots."
– COLIN MCLEAN, HEAD OF THE HERITAGE LOTTERY FUND IN SCOTLAND