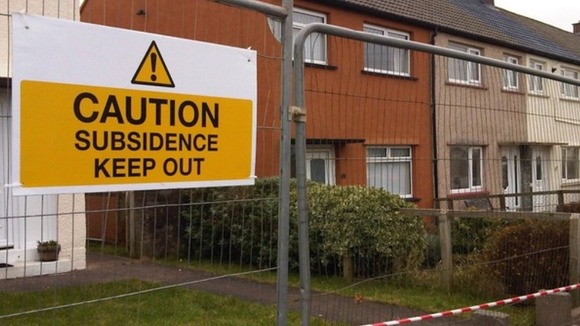 Nine families forced to leave their homes on Howbank Road in Egremont when a mineshaft collapsed have moved back in.
The disused mineshaft collapsed in November taking with it a drilling drig and creating a 25 metre hole.
But, despite assurances from the local council that the area is now safe, one family has decided to move out for good.
Scott Moffatt, his partner and three young children have moved to Maryport instead of moving back.
Mr Moffatt said his partner no longer felt safe in the property following the collapse:
"My girlfriend doesn't feel safe as we have a very young family. They council have given us assurances that it is safe but in her heart of hearts she just doesn't feel safe so we're loving through to Maryport because for that reason."
– Scott Moffatt, former Howbank Road resident

Copeland Borough Council, who own the land, have pumped 200 tonnes on grout into the hole and on Monday (7th January) work will begin on capping the mineshaft.

Residents were allowed back home before Christmas but Ryan Rickerby and his girlfriend decided to wait a week before moving home.

They say they're relieved to be home:
"It's nice to be back home with our own things and to get back into a routine. It was an upheaval to find somewhere new to live but the council were very helpful. There's still some work to be done but I do feel confident that it is safe."
– Ryan Rickerby, Howbank Road resident

Work should be complete by the end of the month