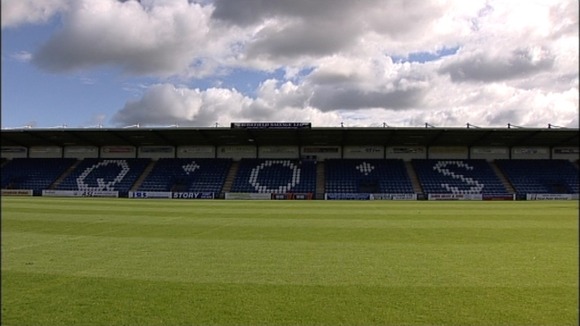 Queen of the South's chairman Billy Hewitson can laud it over his colleagues across Europe this week as his club comes out top of Europe when it comes to their current form.
The Dumfries side have scored 18 goals and have a goal difference of 13 from the five wins in the last five games. That's second across all the leagues in Europe. Barcelona - who have also won their last five games - only have a goal difference of 10.
We are playing good attractive football fans will come and watch attractive football and we are delighted to be where we are and be quoted in the same terms as Barcelona and two or three others in Europe.
– Billy Hewitson, Chairman Queen of the South FC

But things elsewhere in Scottish football are looking bleak. Glasgow Rangers, who were demoted to the bottom of the Scottish League at the end of last season, are threatening to leave Scottish football.

They don't like proposals to re-organise football north of the border, which they think would disadvantage their plans to gain promotion back to the top flight.
This is not about Charles Green it's not about Rangers it's about what's right for Scottish football and I don't believe that this is what the fans think is right for their game.
– Charles Green, Chairman Glasgow Rangers

The plans would see the current four divisions being reduced to three and the two bodies in Scottish football, the Scottish Premier League and the Scottish Football League, merge into one.