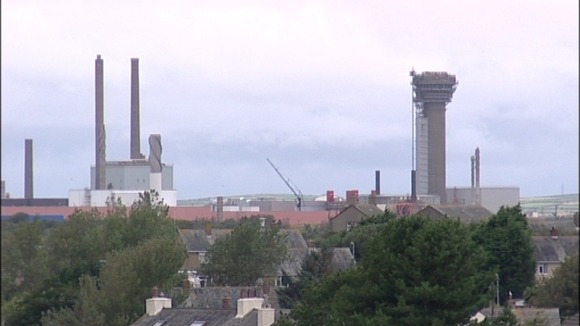 A hugely daming report by MPs has highlighted failings at the Sellafield nuclear site, describing the 'enormous legacy' of waste there as a 'critical problem.'
The report published this morning by the Committee of Public Accounts also says that the total cost of decommissioning the west Cumbrian site now stands at £67.5 billion and that taxpayers are the ones losing out.
An enormous legacy of nuclear waste has been allowed to build up on the Sellafield site. Over decades, successive governments have failed to get to grips with this critical problem, to the point where the total lifetime cost of decommissioning the site has now reached £67.5 billion, and there's no indication of when that cost will stop rising.
– Rt Hon Margaret Hodge MP, Chair - Committee of Public Accounts

The report goes on to say £1.6 billion of public money is being spent on the site every year, and is critical of recent projects there. It claims that of the 14 current major projects:
12 were behind schedule in the last year.
5 of those were over budget.
'Basic project management failings continue to cause delays and increase costs'.
Sellafield is the largest and most hazardous site currently being overseen by the Nuclear Decommissioning Authority, which was set up in 2005 to tackle the problem of the countries nuclear legacy.
Today's report calls for clear action to tackle the mounting problems at the site before things get worse.
It is essential that the Authority brings a real sense of urgency to its oversight of Sellafield so that the timetable for reducing risks does not slip further and costs do not continue to escalate year on year.
– Rt Hon Margaret Hodge MP, Chair - Committee of Public Accounts

The report comes just a few days after local councillors voted to reject plans for an underground nuclear storage facility in Cumbria.

Sellafield Limited, who run the site, are expected to respond to the report later today.