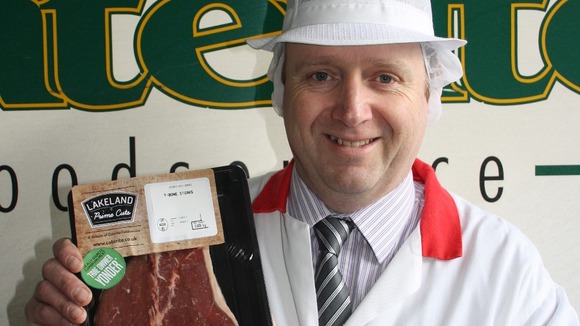 Following the national horsemeat crisis a major food producer in Cumbria is introducing a new labeling system to let its customers know exactly where in the county their meat is coming from.
Caterite supply pubs, hotels and schools across Cumbria and they want visitors and consumers to know that what they're eating is 100% Cumbrian and 100% what is says on the package.
Kewick School gets its meat from the supplier and Head Teacher Simon Jackson says it is important students know what they are eating.
"We are very proud that we are supporting Cumbrian industries, we are a Cumbrian school and many of our students have connections to lots of local suppliers, lots of local farms and lots of other organisations and all of these are very important.

"We need to be able to tell our students with absolute certainty where the food that they are eating come from."
– Simon Jackson, Head Teacher, Keswick School

All food is prepared by staff on the premises each day.

Caterite use suppliers from all over the county and they're keen to make sure their customers know it, With a bit of Cumbrian slang thrown in for good measure.
"The Frae Owwer Yonder' label which means 'over there' in Cumbrian slang has been in the pipeline for about 12 months now.

"It is designed to show our customers where the meat has come from and when we have sourced it locally.

"All of our beef and lamb is Cumbrian and has been reared on Cumbrian farms. It is just a way that when it goes into the kitchen people are able to see straight away that that's from Cumbria, a local farm.

"We had been planning this for a year, a long time before the horsemeat scandal broke as there has been a move recently, particularly in Cumbria, towards knowing what you're eating."
– Richard Fletcher, Director of Caterite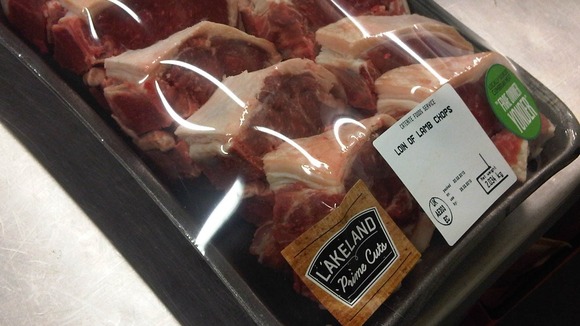 At Rheged today suppliers gathered to show off their Cumbrian produce. One thing they all seem to agree on is that supporting local businesses and the importance of food tourism is not new in Cumbria.
"It is supporting local farmers which is supporting the local communities because it is creating jobs.

"Most of the meat I found was going out of Cumbria. Like the Herdwick lamb it all goes down to London and other areas and it wasn't really being utilised in Cumbria and this is what I wanted to bring in."
– Chris Cooper, Butcher
"Food tourism suddenly took off when people realised they were eating something of the area they were visiting rather than the same food from everywhere so it is an exciting part of being a tourist is to find new flavours and new tastes when they are visiting."
– Marilyn Avens, Cumberland Mustard.