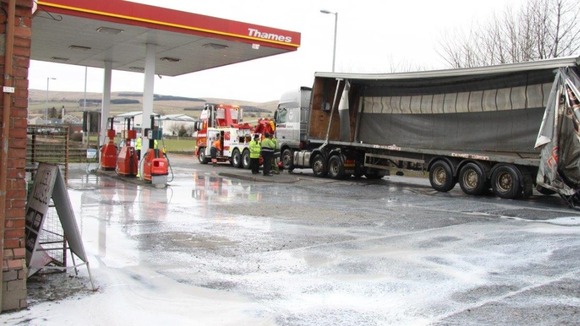 The A76 trunk road is closed at Sanquhar after a lorry carrying 15,000 litres of glue overturned.
The accident happened at around 5.20am this morning (22nd February).
Police and firefighters were called to the scene at the Burnside Filling Station on the outskirts of Sanquhar.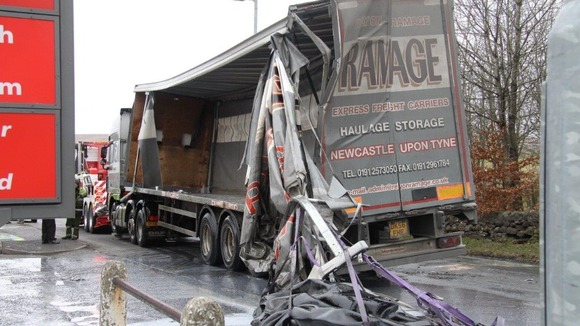 "I just heard a bang and saw this liquid about six inches thick heading towards the front of the house.

"It came right up to the front doorstep of the house and the car was covered in it but I don't know how we'll get it cleaned."
– Lawrie Roberts, local resident

The glue is up to six inches deep in some places and has covered about 400 metres of road as well as the petrol station forecourt.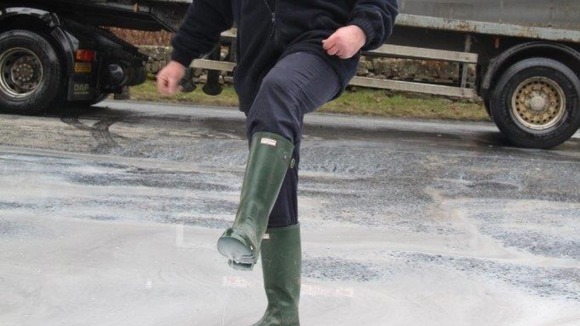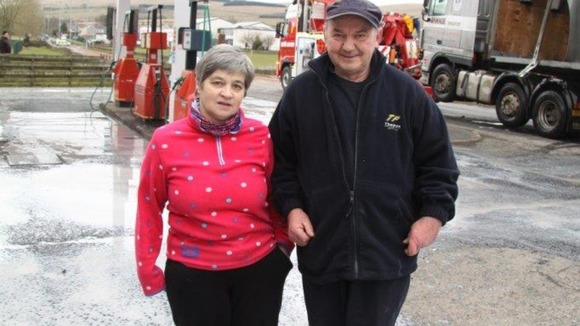 "We've been told we have to clean up the mess ourselves.

"It appears the lorry hit a traffic island and was then heading for the garage and petrol pumps. But the driver seems to have managed to swerve and the lorry jack-knifed missed the garage.

"It could have been an absolute disaster although it's bad enough. They are trying to clean up the road with grit at first but how they'll get rid of the glue we don't know."
– Anne Williamson, Manager of Burnside Filling station

Dumfries and Galloway Police say the road will be closed until around 5pm this evening.

The 50 mile diversion currently in place is:

Southbound onto A70 at Cumnock, onto then B7078 to Abington Services, onto A702, then rejoin the A76.

Northbound motorists are advised to reverse this route.