New £8m drain for west Cumbria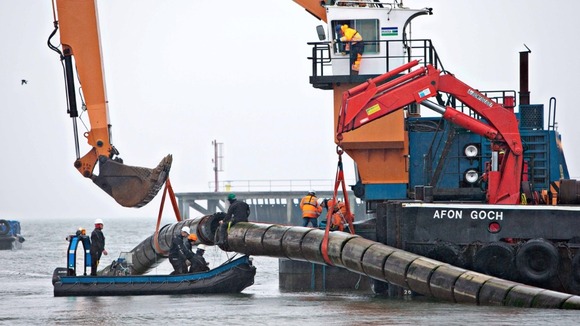 An £8m project to clean up the sea and beaches in west Cumbria is nearing completion.
A kilometer long pipe which was towed in sections across the sea from Norway has finally completed its journey and is buried off the coast of west Cumbria.
Engineers towed the pipe along the Cumbrian coast by boat from Workington and sank it into a specially prepared trench on the sea bed at Parton.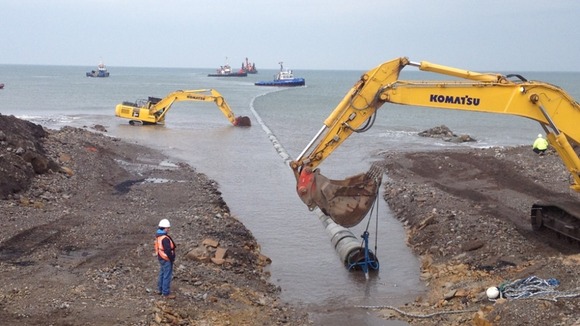 "Our existing pipe has played a huge part in cleaning up the sea along the Cumbrian coast over the years but it had started to corrode and needed too much repair work. "The new pipe will give Whitehaven much better service and help protect local beaches. It's being made from plastic which just doesn't rust and will also be more blockage-resistant."
– Sean McGahan, project manager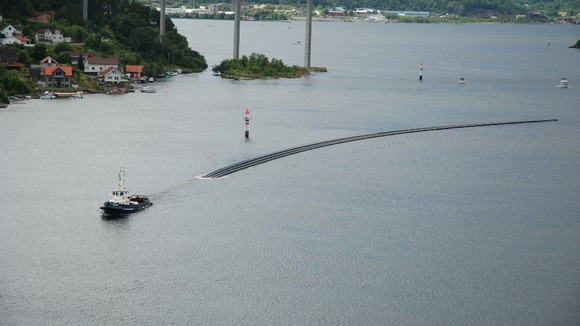 Workers spent weeks preparing the sea bed for the arrival of the pipe.
It will still be a few more weeks to permanently anchor the pipe, connect it to Whitehaven Waste Water Treatment Works and fit it with special diffusers. Then the area's old long sea outfall pipe can be decommissioned.
The pipe was built in sections by a specialist manufacturer in Norway. Because of a low railway bridge, it couldn't be brought to Parton by road. The scheme was paid for by revenue brought in from utility bills.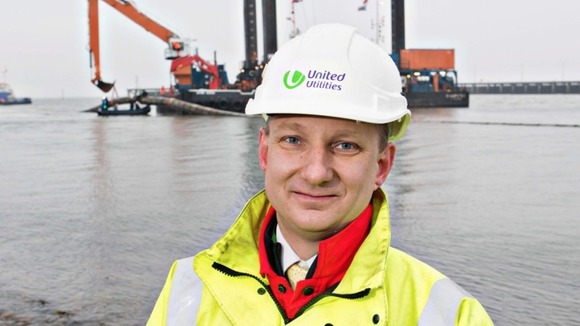 "We were waiting a long time for this moment and everything was ready. The pipe will be the new long sea outfall at Parton and its essential job will be to carry the town's treated effluent far out to sea where it will mix harmlessly with sea water beneath the waves.

"Until this morning, the pipe was sitting in Workington docks in three separate pieces since being towed over from Norway like that last July. It was jointed together into one single length of about a kilometre long, and it's like that that took it the final leg of its journey," he said.
– Martin Berry, Senior civil engineer