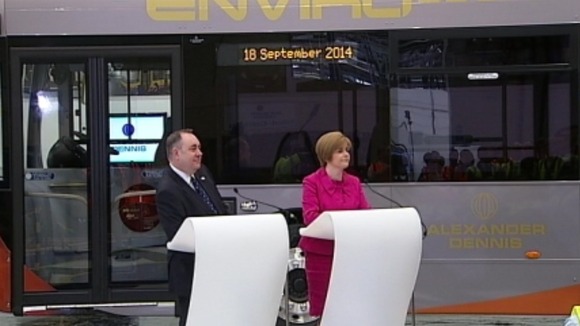 Scotland has failed to reach its full potential under Westminster rule, the First Minister claimed as he launched a new paper on the economic impact of independence.
Alex Salmond insisted that Westminster's policies did not fit with the priorities north of the border and had "held back" the country's progress.
But the Scottish Government paper on the powers and opportunities that would be open to an independent Scotland, was dismissed as a "glossy brochure" by the Nationalists' opponents.
They claimed the document contained little information about tax rates, borrowing, mortgages, insurance, the financial services industry or a detailed plan for a currency union.
The publication of Scotland's Economy: The Case For Independence continued the row over the country's economic prospects if it were to leave the UK following next year's referendum.
The UK Government yesterday published its own report raising concerns that savers and financial institutions could be hit under plans for independence.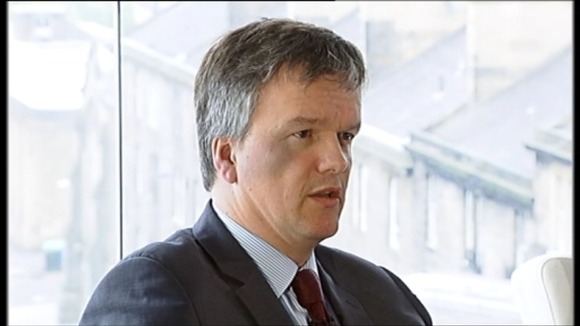 "There is no challenge to our detailed analysis published yesterday that independence will restrict the choice of mortgages, insurance and ISAs and push up costs for customers.

"The Scottish Government must do better than this. Glossy brochures are no substitute for hard facts."
– Scottish Secretary Michael Moore MP

However Mr Salmond said his government's report set out "the enormous attributes and key strengths of the Scottish economy across a diverse range of sectors".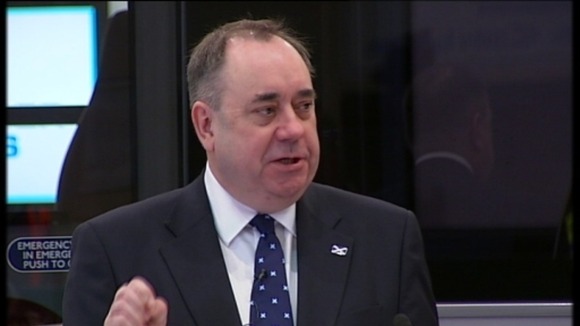 "We have a vast array of human, financial and natural resources, which many other countries do not enjoy.

"Scotland has a strong onshore economy and vast offshore potential, as well as a highly educated workforce and world class technology and research.

"But despite all of these inherent economic strengths, Scotland's long-term economic growth has lagged behind that of comparable European nations, many of which do not have the natural advantages we do.

"The explanation for that rests in the fact that Scotland's economic strength is not yet in Scotland's hands.

"Despite our strong economic foundations and excellent global reputation Scotland, with Westminster in control of our economy , is not reaching our potential as a nation and this report clearly lays out the ways in which UK Government economic policies have not worked in Scotland's best interests.

"We need the powers to boost our competitive position, support greater innovation and investment, become more internationally-focused instead of threatening to leave the EU, and to become a wealthier, fairer country.

"Too many of the economic policies pursued by the Westminster Government are not best suited to Scotland's priorities, and have held back our progress - and this report cites a number of tangible examples of UK Government policies which are damaging Scotland's economy."
– Alex Salmond, Scottish First MInister

But Alistair Darling, the chair of the cross party Better Together campaign which aims to keep Scotland in the UK, hit out at the Scottish Government's "flimsy economic plan".
"This is a total humiliation for Salmond and Sturgeon. They can't answer the most basic questions on banking or whether we will be able to use the pound. Their case fell apart within minutes of launching it."
– Alistair Darling MP, chair of the cross party Better Together campaign

The Scottish Government report states it will be in Scotland and the UK's interests to work together in a currency union, which would see an independent Scotland retain the pound. It also states Scotland could not reasonably be expected to take on a share of the UK's liabilities if Westminster insists Scotland is not entitled to a share of the assets.

However Chief Secretary to the Treasury Danny Alexander said the UK would "not be duty bound" to enter into a currency union.
"If an independent Scotland wanted a formal currency union with the UK, like the one that operates in the Euro area, that would be a matter for negotiation with the continuing UK.

"And as the Treasury's recent analysis shows, it is unlikely that such an arrangement could be made to work."
– Danny Alexander MP, Chief Secretary to the Treasury

Opposition leaders at Holyrood were also critical of the SNP administration

Conservative leader Ruth Davidson said the "economic booklet contains no actual detail on the economic consequences of separation".
"'We have no idea whether taxes would go up or down and how much Scotland would have to borrow under independence."
– Ruth Davidson MSP, Scottish Conservative leader

Meanwhile Liberal Democrat leader Willie Rennie claimed the Scottish Government report "ignores the threat to banks and financial service jobs that was set out in yesterday's credible Treasury paper".

And Labour finance spokesman Ken Macintosh said: "After nearly 80 years of the SNP fighting for independence, the question has to be: is that it?"