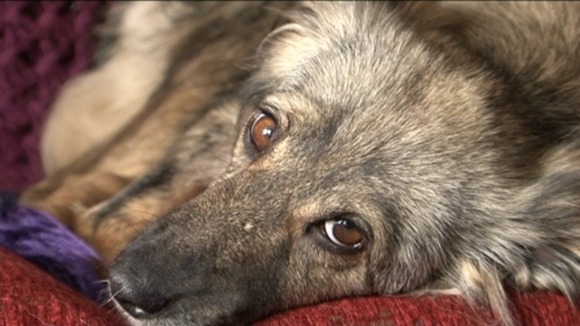 A four year old dog rescued from the streets of a Romanian city by a Cumbrian woman is to get three bionic paws.
Glory had the ends of three of her legs amputated after suffering terrible injuries as a stray in Bacau. Vanessa Bamkin saw a photo of Glory on Facebook and set up a rescue mission.
The dog has been brought to Vanessa's home in Brampton where she's now waiting for surgery to fit the new paws. More than three thousand pounds will have to be raised to pay for the operations.
I saw a picture of this little dog on an operating theatre table. My heart went out to her and I turned to my husband and said I've just got to give that dog a home.
– Vanessa Bamkin, Glory's new owner

See the full story below.