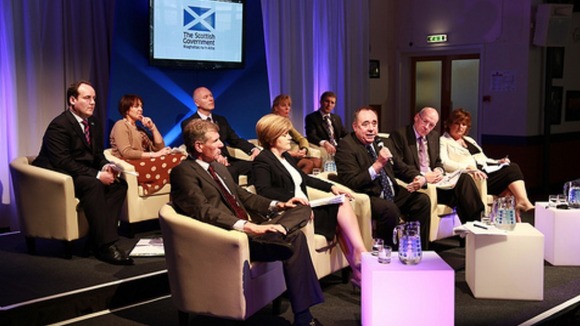 The First Minister visited the Scottish Borders on Tuesday and Wednesday along with his Cabinet.
Here are some of the highlights from the visit:
Tuesday-
The First Minister visited Barrie Knitwear in Hawick. The firm was taken over by French fashion giant Chanel last year.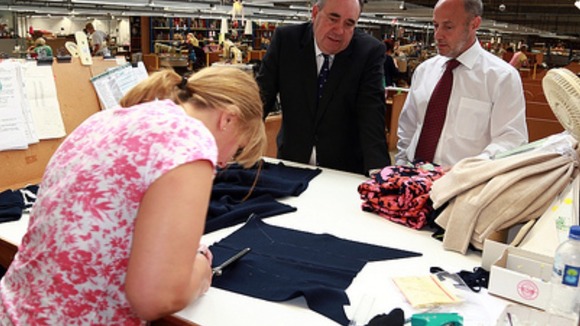 Alex Salmond claims the textile industry has a bright future in Scotland with traditional crafts such as knitwear well placed to export into new markets across the globe.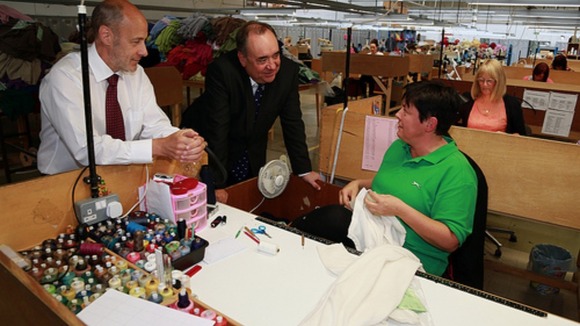 £77,000 of funding is announced to create three new state of the art tennis courts in Hawick. The First Minister made the announcement while visiting the Bill McLaren Memorial Bust at Wilton Lodge park.
It is one of 40 projects to share £2 million of Scottish Government Commonwealth Games Legacy funding across the country.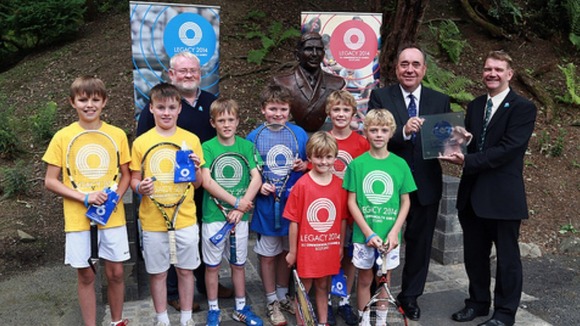 Ettrick Forest Sport and Recreation Club has also been granted £40,000 to refurbish a tennis court and upgrade facilities.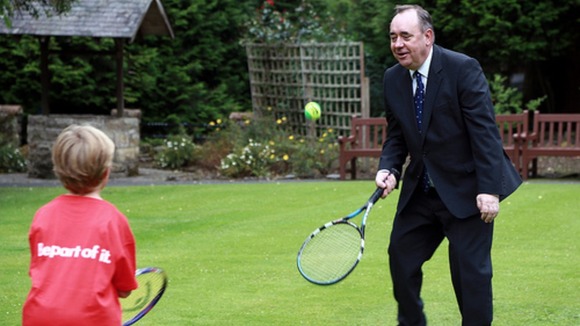 Wednesday-
The Scottish Cabinet met at Borders College in Hawick.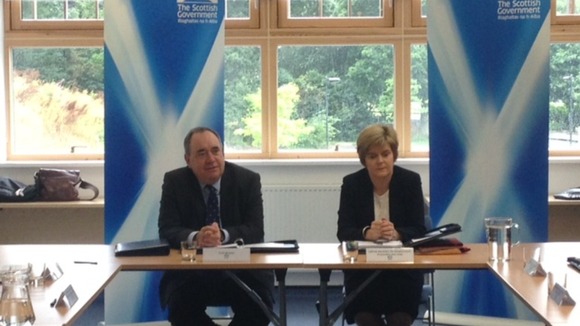 A public discussion was held in Hawick High School where people got the chance to quiz ministers on local and national issues.
Independence, extending the Borders Railway, windfarms and education were all on the agenda.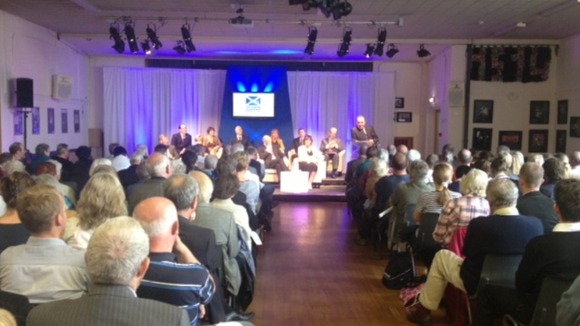 In a speech, the First Minister said an independent Scotland would have a stronger voice in the European Union.
He also said there would still be opportunities after independence to continue to improve co-operation with communities in the north of England.
If you would like to hear his speech in full then click here.
Secretary of State for Scotland Michael Moore said that Mr Salmond was "tying himself in knots":
"He cannot expect to come to Hawick, not far from the border with England, and ignore shared priorities over trade, free movement of people, transport links, jobs or broadband connections.

"I am disappointed that the First Minister didn't have the courage of his convictions to tell the people of Hawick what independence would mean for day to day life. "
– Secretary of State for Scotland, Michael Moore