Tyre Safe Month backed by Cumbria Police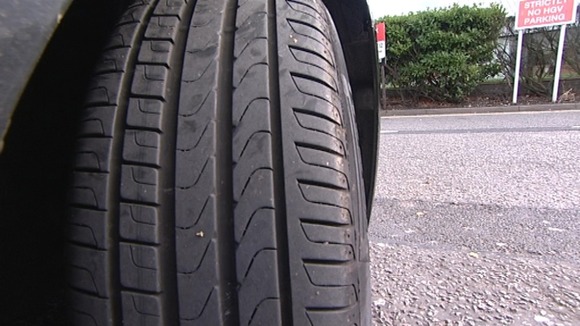 Cumbria Police is advising drivers to carry out regular checks on their tyres, as part of Tyre Safe Month.
The campaign aims at highlighting the dangers of driving with bald or under-inflated tyres.
They are warning that under-inflated tyres are more likely to suffer a dangerous blowout, typically at high speed on a busy motorway or main road.
Correctly inflated tyres will last longer, using less fuel and providing better handling and braking. This all helps to reduce the chances of people being involved in an accident.
"It is essential that people are safe when out and about on the roads. We encourage everyone to use the 20 pence test to make sure that their tyres are of legal tread depth.

"The right amount of pressure in tyres can make a substantial difference. Not only does it make you safe when in your vehicle, by providing better handling and braking, it can save you money.

"If you are not certain about the right pressure level, go to your local garage who will be happy to check it for you.

"Don't put checking off, it could save your life and money."
– PC Shaun McKeown, Cumbria Police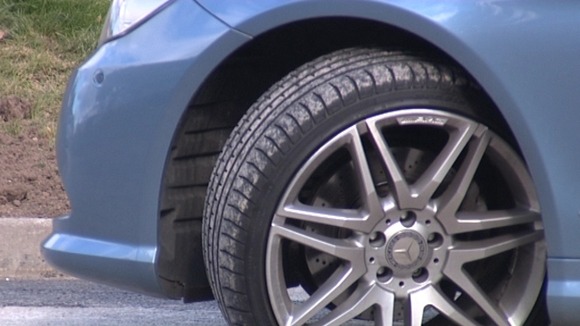 It is advised that tyre pressures should be checked at least once a month or before any long journeys.
The correct pressure settings for vehicles can be found inside the vehicle handbook, inside the fuel filler cap or on a plate on the driver's door sill.
Top tips for checking your tyres:
Check your tyre pressure at least once a month.
Tyre pressure should be checked against the vehicle manufacturer's recommended level.
Check the pressure when tyres are cold
If you are carrying a full load of passengers or luggage or will be towing a trailer or caravan, tyre pressures should be increased in line with the vehicle manufacturer's recommendations. Details can be found in the handbook.
Ensure a reliable and accurate pressure gauge is used.
Check the pressure in all four tyres – and don't forget to check the spare tyre as well.
While checking pressures, give the rest of the tyre a visual inspection. Remove any stones and other objects embedded in the tread. Look out for any bulges, lumps or cuts.
If you are unsure on any aspect of tyre pressure or tyre condition take your vehicle to an approved fitting centre and speak to the experts.
To find out more about tyre safety, visit the TyreSafe website here.