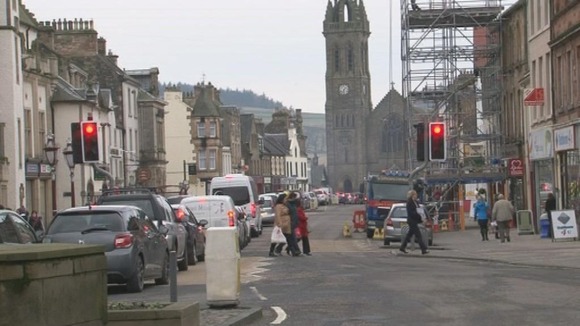 The creative community in Peebles are celebrating after coming top in a competition to find Scotland's most creative places.
The Scottish Borders town won top prize and £100,000 in the towns of 10,000 or less category.
Artist Anna Nicholson was involved in the Creative Scotland bid.
"I think you will find it hard to find someone in Peebles that is not creative, it is such a friendly and considerate place that everyone shares these kind of interest and I think that helps fuel this and keep it going.

"We are a town that is culturally rich in terms of tradition, but the fact that there is so much opportunity for exciting new prospects, new business partnerships, new art projects it is just exciting news for everyone."