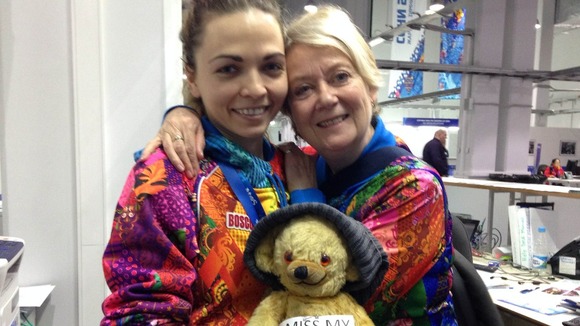 Fabulous to see that three of our local women will be taking part in the semi-final of the Curling on Wednesday.
Anna Sloan, Vicki Adams and Claire Hamilton are flying the Border flag high and proud and all the best to them. It promises to be edge of the seat stuff, but they now definitely play for a medal, so here's hoping.
While I was fretting over the fate of our teams, Tamara took it upon herself to actually venture in to the Olympic Park in order to bring you a sense of the atmosphere inside the Games themselves.
Here's what she thought:
"There were two queues that you had to go through in order to get in to the Olympic Park, it takes about an hour. It was definitely worth it, but it took a lot of energy that I would rather have used inside, very tiring.

"The people were friendly, the volunteers were helpful, children were happily misbehaving, but their parents did not mind too much, families were allowed to jump a lot of the queues.

"The venues all look very unusual and high-tech. Seeing the flame from every part of the park helps you to realise how big and important this all is.

"There were huge queues of people waiting to get in to the souvenir shop. At times reporters were talking about them not the sport.

"They didn't accept all the major credit cards which was an obstacle to me getting the jacket I wanted. I did not manage in the end.

"It would have been a shame to come to Sochi and not see it, and it was quite well organised, but some things could have been done better."
– Tamara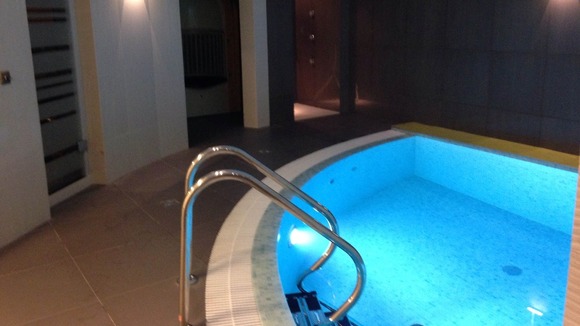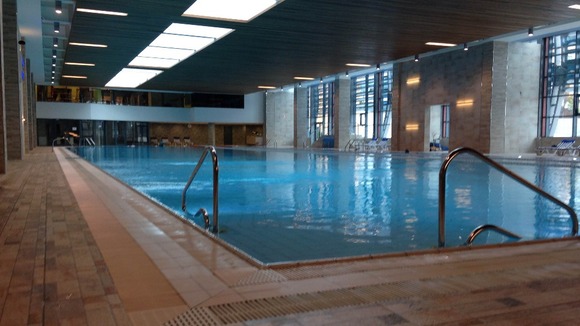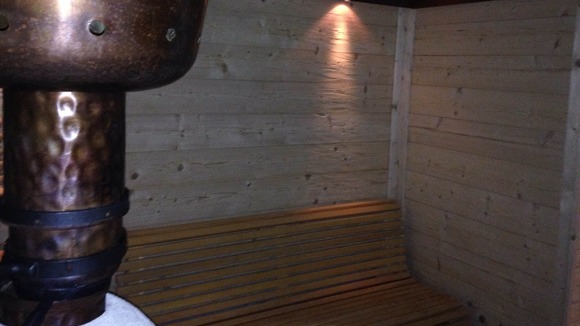 So, perhaps their are some problems after all. The hotels are not all as bad as the ones you may have seen on TV or social media. Mine is really nice and a lot less expensive than some of the ones where people seem to be staring forlornly at missing curtain rails while washing their hands in yellow tap water.
The trains to the stadiums are free and frequent and every day expenses like food and drinks are cheap for a city hosting such a big event.
I hope to explore the park myself once the Curling is finished, but right now it's all about those shiny stones for me.
Tomorrow I'll be cheering on David Murdoch, in the men's play off against Norway, from the Media Centre. I'll be cheering silently in my head, as they don't approve of cheering in press boxes, some of the people in them can get quite sniffy about it. Good luck anyway David.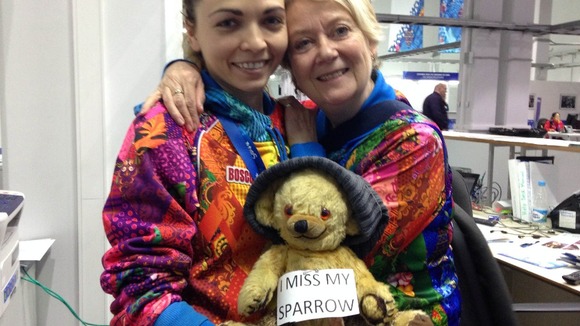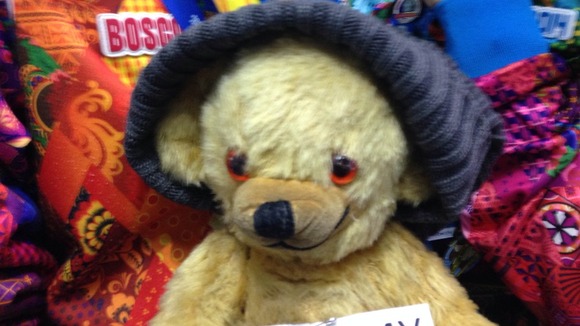 Oh, If you think that I am doing ok for myself out here, check out Border Bear. They've bought him a hat now, I hat I tell you. His official minder, Nadia, is nicknamed 'Sparrow', which explains the sign. Apparently he missed her, he's never said he misses me, but hardship makes a man, doesn't it.