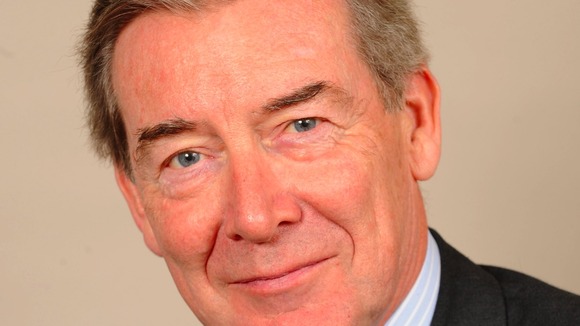 Former Galloway MP Ian Lang says the Tory party should only consider giving further powers to the Scottish parliament after this year's independence referendum.
Lord Lang of Monkton has told ITV Border's Representing Border programme that any further devolution of power from Westminster should be considered within the context of the UK as a whole.
Tory leader Ruth Davidson has promised her party, which is holding its Scottish conference in Edinburgh this weekend, will set out their ideas for strengthening Holyrood before the referendum on 18 September.
The Commission which she set up to look into the issue, chaired by Conservative peer Lord Strathclyde, will publish its findings in May.
However, Lord Lang - who was the Tory MP for Galloway between 1979 and 1983 and for Galloway and Upper Nithsdale up to 1997 - says the party should put all its energy into winning a 'No' vote in the referendum.
He tells Representing Border:
"My view is that we must win this referendum first and then talk about whatever changes might be considered necessary and we must do so on a United Kingdom basis."
– Lord Lang

Lord Lang, who was Scottish Secretary from 1990 to 1995, adds:
"If, as I hope, we get a no vote in the referendum then it will be for the whole of the United Kingdom to settle down and consider what is best for the relationship.

"Not just for Scotland with the rest of the United Kingdom but for England, for Wales, for Northern Ireland and for the United Kingdom as a whole.

"That's the time to talk about it. At the moment let's focus on the immediate and very serious danger of separation."
– Lord Lang

Responding to Lord Lang, a Scottish Conservative spokesman said:
"As polling shows, twice as many Scots support devolution compared with independence.

"The Scottish Conservatives want devolution to work better for people in Scotland and that is why we set up the Strathclyde Commission, which will report back in May. Ruth will then respond to this in good time before the Referendum vote."
– Scottish Conservative spokesman

In a speech in March last year in which she announced the setting up of the Commission, Ms Davidson said:
"If Scotland votes next year to remain within the UK, won't there be a suspicion we will just forget about it all, and fail to bring forward firm proposals? I understand the suspicion.

"That's why I make a second commitment. That we will publish our detailed plans in advance of the referendum, so the people of Scotland know exactly what we are proposing when they vote in that referendum."
– Ruth Davidson MSP, Scottish Conservative and Unionist Party - Leader

South of Scotland and SNP MSP Joan McAlpine said that only a Yes vote will bring the powers Scotland needs.
"This underlines that a No vote in September would be a vote for no more powers for Scotland - which in any event the unelected Lord Lang is making clear would be subject to a Westminster veto.

"As the 1979 devolution referendum showed, the Tories have form for making promises to Scotland in return for a No vote - and then delivering absolutely nothing afterwards.

"Only by voting Yes can people in Scotland secure the job-creating and welfare powers we need to build a fairer society and more prosperous economy."
– Joan McAlpine MSP, South of Scotland - SNP

You can see our interview with Lord Lang in full on Representing Border tonight at 10.45 on freeview in the South of Scotland or on line at itv.com/border