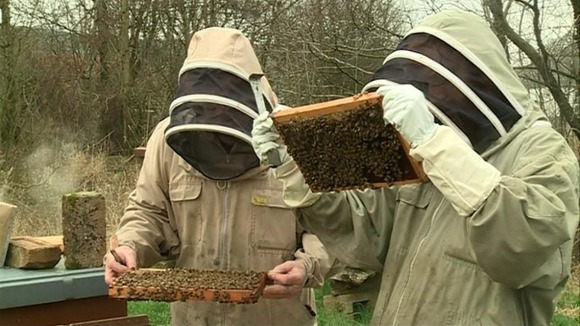 Bees are an essential part of our eco-system, they help pollinate our crops, those crops are then used for food production in the UK, an industry worth £500million a year to the economy.
But now concerns have been raised about the future of beekeeping.
The average age of a bee farmer in the UK is over 60. It's such an expensive pastime that younger people struggle to get involved with.
But a scheme near Dumfries is trying to do what they can to help address the problem.
Louis Kitchen is an apprentice beekeeper. He is only one of two people who are training this summer, but is hoping once he is finished he can become a commercial farmer.
"Aside from the environmental benefits of it, I'm really passionate about the benefits of bringing food production, they're just fascinating animals, it's been amazing being here today and just opening up the hives, looking inside picking out the Queen bees and the worker bees and seeing all the different ones, and the little larvae inside it's absolutely fascinating."
– Louis Kitchen, Apprentice Beekeeper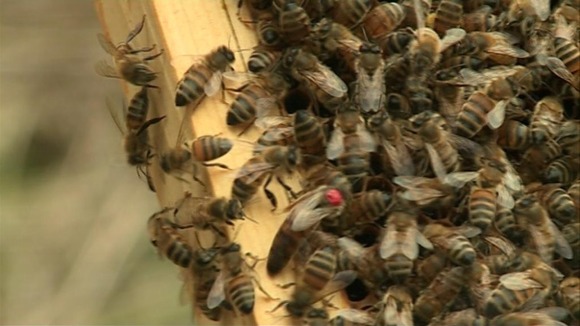 The scheme being run in the south of Scotland to help provide affordable bee hives for people interested in starting out but lacking the funds. They have set up a website to highlight their campaign and have a target of £5,000 which they are hoping to hit by April.
John Mellis runs the farm here near Dumfries and is passionate about his industry. He is ready to pass on his knowledge and experience to ensure the business he loves survives.
"What's going to happen when people like me can no longer do it, and most of us do go on until we're 80 years of age but we're not bringing through enough young people to replace us.

"We do, the Bee Farmers Association has just instigated a trainee apprenticeship scheme, a formal three year training scheme for youngsters 16-24 and that's brilliant but it's not the whole answer, what we also need is people like Louis, middle-aged, a bit more life experience to come and learn how to do it and then take it on themselves."
– John Mellis, Beekeeper

But the country needs people like John to be training large groups of people every year for things to change.

Hobby beekeepers have their place in the industry, but it's larger commercial farms that are needed to make a significant difference.