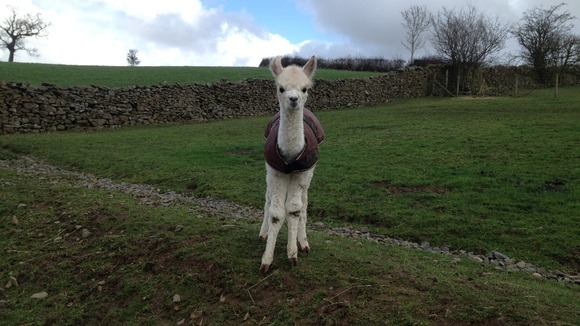 A baby Alpaca has been born at a pub near Kendal.
Flora is the latest in a herd of 12 alpacas. The animals are originally from South America but are quite happy in South Lakeland.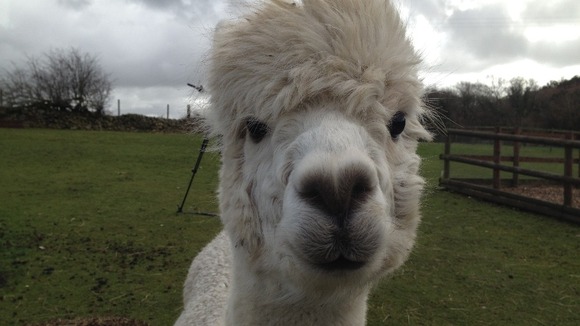 "We got alpacas here mainly as an attraction. We had a load of land that was just waste so my wife was traveling to work up to Penrith and she noticed some strange-looking animals in a field and thought they would be a good idea and a good attraction so we bought some. Probably around about 7 years ago and then we started breeding probably about 6 years ago."
– Andrew Hipwell, Station Inn at Oxenholme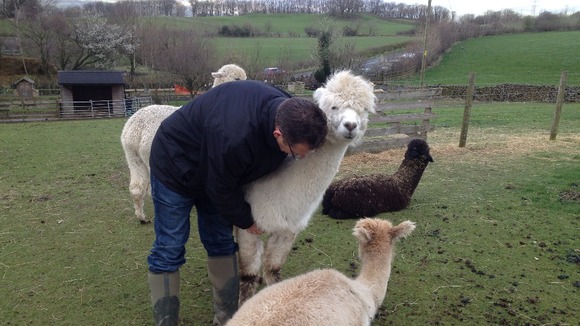 Each alpaca is named after the year they were born starting with A 6 years ago when the pub started breeding them. Amaretto and Angel were born first, followed by Bella, Cappucino, Colin, Dexter, Daphne, Delilah, Eccles, Ebony and now Flora.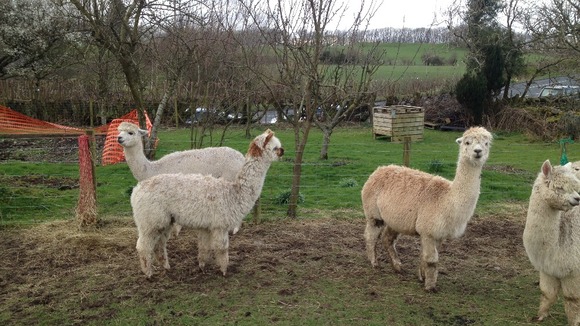 She's the first of two babies this year.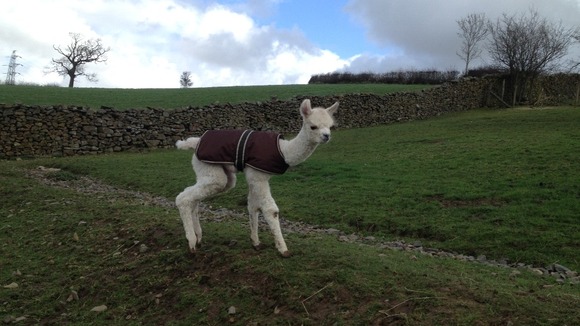 "We were hoping to have them early – around about Easter time – and then they would be about right for showing next year but the young baby one we've got now is dual-coloured so there's a bit of a fancy female and there's no classes for fancy females so we're hoping our second one will be a bit more of a solid colour."
– Andrew Hipwell, Station Inn at Oxenholme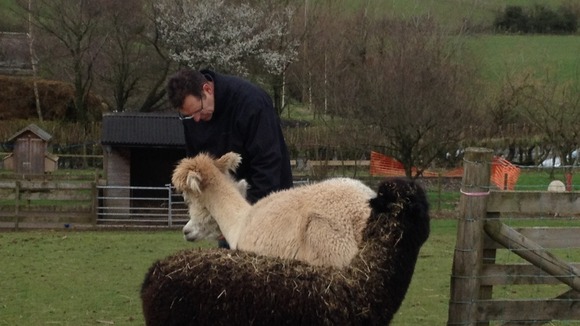 Alpacas are pregnant for 11 and a half months, which probably gives Mum Icicle an excuse to be one of the greediest. But they haven't got a taste for the pub's real ale yet.
"But we've never tried them [on ale] to be honest with you. But they like living in the pub. They do stagger around sometimes, you know, especially when they're first been born."
– Andrew Hipwell, Station Inn at Oxenholme

The second baby F will be born in the next 5 to 10 days. Andrew Hipwell and is family are hoping it'll be solid white and will win awards at next year's agricultural shows.