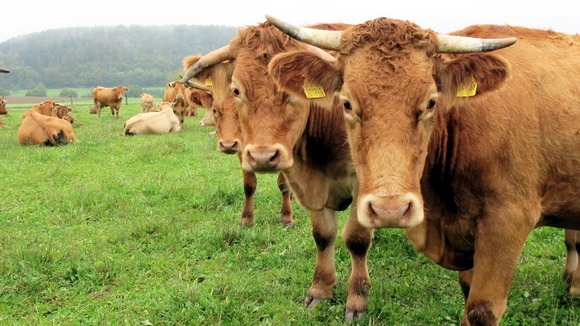 Farmers are being urged to look out for signs of a severe skin disease which can kill cattle, after a case was discovered in the Borders.
It's the first time the disease has been found in Scotland for thirty years.
Psoroptic mange, also known as cattle scab, is caused by mites that pierce the animal's skin to feed, causing immense irritation.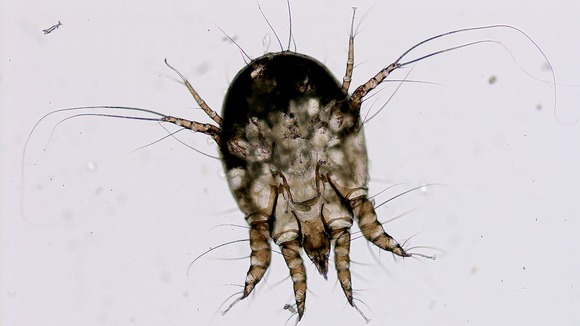 Clusters have been found in Wales, South West England and Yorkshire, but this is the first in Scotland since the 1980s.
It's also present in mainland Europe and Ireland, and is especially common in Belgium.
The disease can be costly and difficult to treat and vets are warning farmers to look out for symptoms to stop it from spreading.
Its discovery has given farmers in the Scottish Borders cause for concern.
A sample was sent in to vets in St Boswells and tested positive for cattle scab, a form of mange caused by mites.
"It causes intense irritation, simply because the mites bites the animal, so pierces the skin to feed, and that irritation will mean the cattle will rub against gates, fences and that will over time cause hair and skin loss, bit of ulceration then crusting and bleeding legions which can progress to more severe infections, secondary infections as well, making matters worse so it can be quite a serious welfare concern for the animal."
– Alwyn Jones, Veterinary Investigation Officer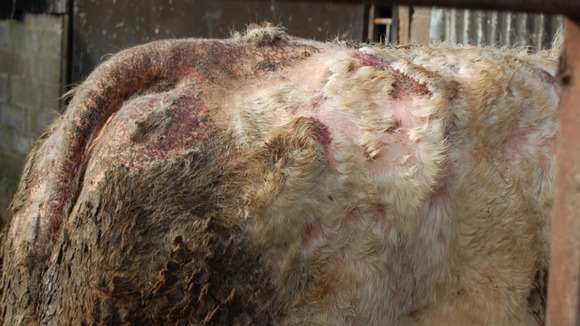 The disease was found on a calf at an unnamed Borders farm. The animal had recently been imported from Belgium, where cattle scab is considered to be one of the most significant diseases affecting cattle.
Compared to other European countries, Scotland has been lucky not to have any cases of cattle scab since the 1980s.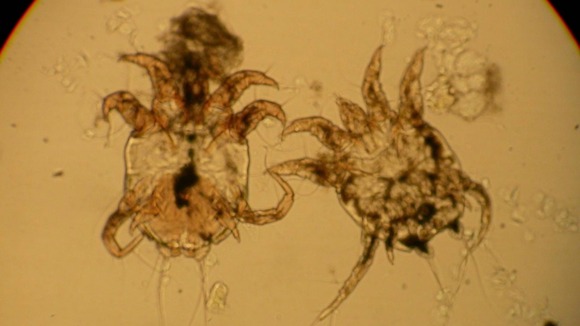 This is why the National Farmers Union Scotland are urging farmers to report any suspicious symptoms to their vets as soon as possible to keep an epidemic at bay.
Farmers with suspected cases of the disease are encouraged to take a blood sample and skin scrapings for analysis.
But treatment for the disease is not straightforward, and can be costly for farmers.
"It is a pretty horrible disease that is a welfare issue, it damages the skin very badly but it's also really difficult to treat.. It seems now to be resistant against the drugs we commonly use and that makes it very dangerous, especially if it gets into dairy herd where drug use is very limited."
– Nigel Miller, President of NFU Scotland

How much of a threat does it pose to farmers in the Borders?
"I think this time it's been caught very quickly, people have been really responsible, it's being treated, it's being held in that place. I'm really optimistic it'll be snuffed out very efficiently. The real risk is if that doesn't happen, people don't identify it quickly and that's why we're so keen that this becomes a notifiable disease and maybe there's even protocols when you import cattle from risk areas, they're test and checked and if it does go wrong then that unit, that farm is closed down until the disease is treated properly."
– Nigel Miller, President of NFU Scotland

How vital is it that this disease doesn't spread across farms in the Borders?
"It is, at the moment we're in a really privileged place. We're free of this disease which is pretty unusual in European terms and it is a particularly nasty disease for cattle, it's particularly difficult to treat. It looks as if the mites that cause it are drug resistant so it might take repeated treatments. In a dairy farm that's almost impossible, so the best course of action for Scotland is to keep the disease out, otherwise we have got real problems for the future."
– Nigel Miller, President of NFU Scotland

Free skin scrapings are being offered to farmers who suspect the disease in their cattle and it's hoped that by working with vets, farmers can keep the disease out of Scotland.