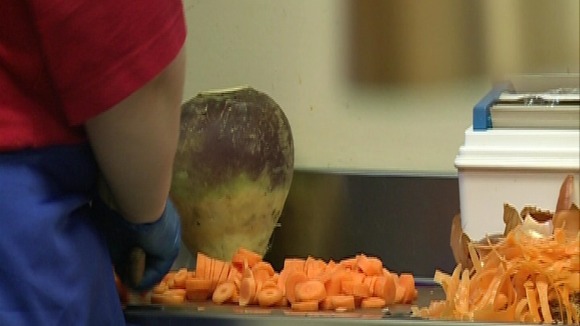 A breakfast club in Carlisle which helps addicts and recovering addicts could be forced to close because of a cash shortage.
Cumbria Gateway runs the service on a Tuesday morning as part of its work to reduce reoffending in the community.
The social enterprise also has four flats to house recovering addicts and runs various services to help people stay clean.
Stuart Ward now works at Cumbria Gateway and is a recovering addict: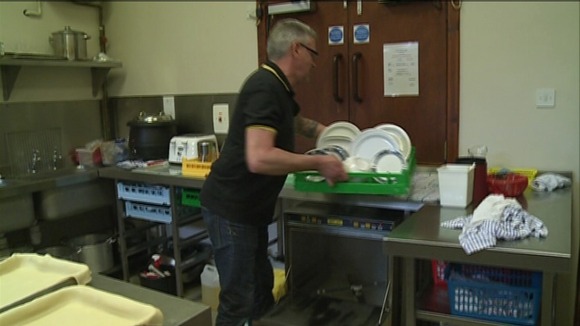 "There's got to be support for addicts. I found in the past when I tried to do it myself I couldn't do it.

I needed support. I needed places like Cumbria Gateway which didn't exist when I first got clean but now it does and it gives people a fighting chance.

One of the nicest parts of my job is to see people smiling and laughing again and not coming in crying and on the knees. Rock bottom is a horrible place, I've been there a few times myself, it's not a nice place"
– Stuart Ward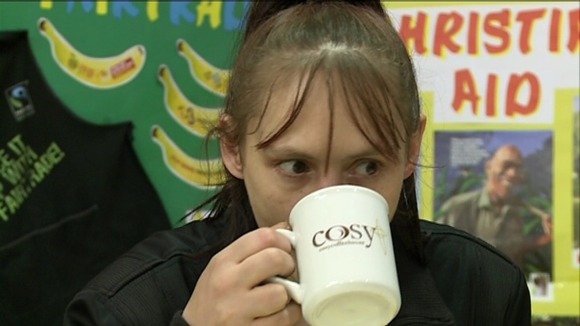 "I've been a drug user since I was 12 or 13. I used to run away from home and commit crime.

I've come out of prison and reoffended just to go back to prison 'cause I've had nowhere to live and I've been safer off in prison."
– Sonia, recovering addict

The breakfast club costs £5,000 a year. However, sending someone to prison for a year costs £40,000.