Residents dismay as cats go missing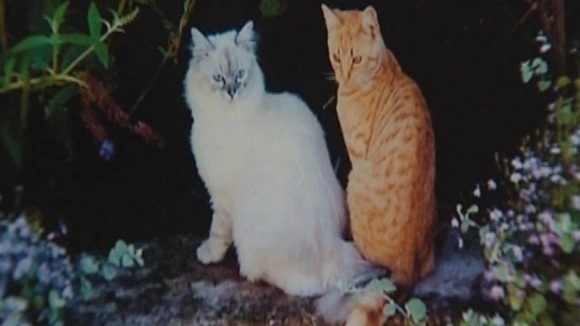 It's a mystery that's gripping a small community in Wigtownshire and leaving cat lovers concerned for the welfare of their pets.
Half a dozen cats have disappeared from their homes in Port William in the last few weeks. All of them in the same part of town. It's left their owners upset and perplexed
Camay Kelly absolutely adores her pedigree cat Peplow. He is just over a year old and is a gentle and friendly boy.
So when he went missing ten days ago Camay was left devastated. But, he isn't the first to disappear in Port William.
Six cats within the space of a 200 metre radius have now vanished.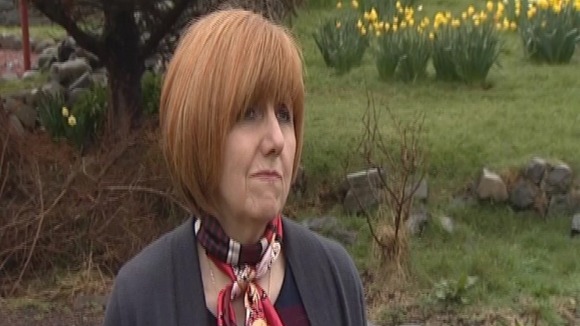 "They've disappeared- exactly the same. People have been coming up to me and saying this has to stop, there's too many cats disappearing. But only now that its been put together and realise so many cats have gone that it's getting into everybody's minds that we have a problem. "
– Camay Kelly, Cat owner

Camay's cat was last seen in one of the neighbours gardens. He was inseparable from this ginger cat called Missy, who is now the last remaining cat in the area.

A total of six cats have now disappeared from this small village and nobody knows what's happened to them.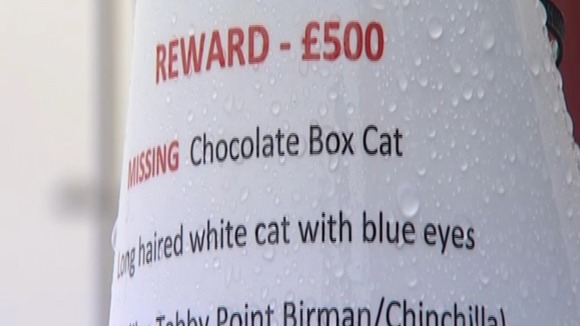 Camay says that if her cat had been run over by a car she could accept it and move on.
But it's the fact that she doesn't know what's happened to him that's the hardest thing to take.
Everyone in Port William has been left puzzled by this mystery, and many strangers have offered a helping hand with the search.
"It's possibly turned into the Bermuda Triangle of Port William cats going missing and on that merit certainly the community has got behind Camay helping to look for Peplow all over sheds, gardens, any locations to see if we can find any depth into the mystery because obviously it's not just the one cat that's gone missing over the space of time."
– Shaun Dodds, Chairman of Community Association
"He was a homely thing. He wasn't going to go away and not come back without some reason you know."
– Janet Reid, Cat lover

But that reason is yet unknown. There are a number of possibilities that could explain the disappearances, from cat snatching to poisoning, and Camay says she wont give up.
"Talking to these people because of the trauma they've gone through because they've lost a member of their family. You know because that how they view it. And they keep hunting, they just keep hunting, and of course i'll do the same. "
– Camay Kelly, Cat owner