Ambleside divided about Premier Inn plans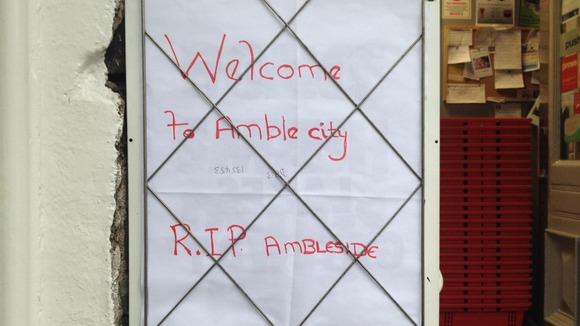 Hotel chain Premier Inn says it has listened to concerns in Ambleside over its plans to build a new hotel on an old University of Cumbria site.
It says it is reviewing the design of the building after locals complained it would spoil the look and feel of the Lake District town.
"With the in-roads of majors like Tesco and Sainsbury's and we understand Premier Inn, it's losing its character fast of a small Lakeland village and we're very saddened by it."
– Cliff Newton, Spar Ambleside:

But Premier Inn says there are 1500 rooms in Ambleside but it is visited by 15 million tourists a year so the area needs more beds.

It says its site in Kendal hasn't taken business from B&Bs because the local market is growing - up 100 rooms in 2 years.

It says it'll bring 30 year-round jobs and it's listened to 300 local people in a recent consultation. It's now designing a building that's in keeping with the area, with the help of the National Park.
"Our consultation and these discussions about our proposals for a new Premier Inn for Ambleside are vitally important in helping us to develop the best designs. We're at an early stage and we want to re-use the redundant Hill Top site in a way which is in keeping with Ambleside and with the local architectural style. We'll be working up detailed designs for a 64-bedroom hotel which are shaped by the site's context and also by around 300 comments we have received from members of the public so far. Between that feedback, our work with the Conservation and Planning Officers at the Lake District National Park Authority and our experience of designing very many good-looking and successful hotels, we're confident we can agree a design that's right for Ambleside, is viable, and works to bring this redundant site back into positive use. If approved, a new Premier Inn in Ambleside would provide £5m of investment, create 30 permanent and year-round jobs, and represent an approximate 4% share of the local guest accommodation market in the Ambleside area."
– Premier Inn spokesman

But Ambleside already has a very low unemployment rate. Some of the bigger businesses actively recruit from abroad because they cannot find enough workers from the local population.
"Sainsbury's are saying they're going to bring 60 jobs into Ambleside. The big employers in Ambleside have to bring people in. If you go round the village there's so many job vacancies in the shops, in the guest houses. They can't possibly employ 30 people on that site that come from Ambleside."
– Paul McDougall, Elder Grove B&B Ambleside

The Premier Inn would be built at Hill Top on the University of Cumbria's Ambleside campus. The sale would raise the money the University needs to build student accommodation for the hundreds of students who start their degrees there in September.
"We welcome Premier Inn as a neighbour. I think we're probably grateful that we can look to them when we have our conferencing season in the summer, it'll be another source of accommodation for us. Early conversations, they've been very positive about their corporate-social responsibility and I think we can work together for the good of Ambleside."
– Janet Whitworth, University of Cumbria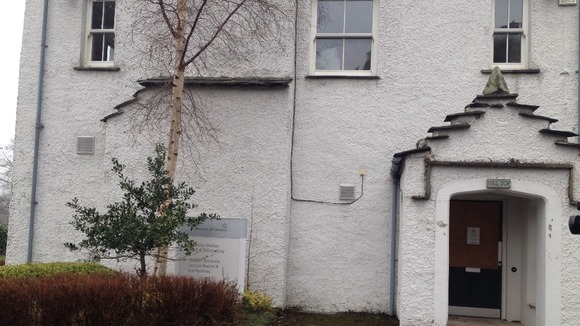 But some locals are concerned, saying it would be better if the University could find the money to build on Hill Top (a brownfield site) itself, rather than building new accommodation on a greenfield site.
"I don't think Ambleside's ever 100% full, every bed space, so I don't think they will have a such a huge effect on trade - they will have some effect - but my main concerns is the fact that they're building on what they say is a brownfield site and they're knocking down a building and restoring it and they're not affecting the town but the money that they're going to be given the college are then going to be building another 2 buildings on a greenfield site in a quiet part of town that, you know, the kids play football on at the moment."
– Paul McDougall, Elder Grove B&B Ambleside
"Premier Inn need to demonstrate that they're going to bring a new type of visitor rather than displace the business from the existing B&B and guest house and hotels that we have already. The market is changing - it is growing - clearly Premier Inn are very successful in their offer throughout the country. They haven't really adapted to a rural offering at the moment so we're looking forward to seeing what they can do appropriately in the National Park. But they will bring 30 jobs, they will bring numbers of visitors who have - probably - never been to the National Park before and that's the aspect that we're supporting."
– Ian Stephens, Cumbria Tourism

Premier Inn's consultation ends on 18th April.