Are hatcheries negatively affecting salmon numbers?
It was designed to increase salmon numbers in our rivers, but now a report's been published claiming that hatcheries could actually have a detrimental affect on fish stocks.
The article, compiled by the director of the river Annan fisheries board, says the practice of artificially stocking salmon rivers is ineffective.
Salmon fishing is big business in Dumfries and Galloway. Anglers come from miles around to fish the rivers in the south of Scotland.
Now a report has been released suggesting that the common practice of salmon hatcheries, which artificially breed fish before putting them out into the wild, on rivers to improve fish stocks actually has a detrimental impact on numbers.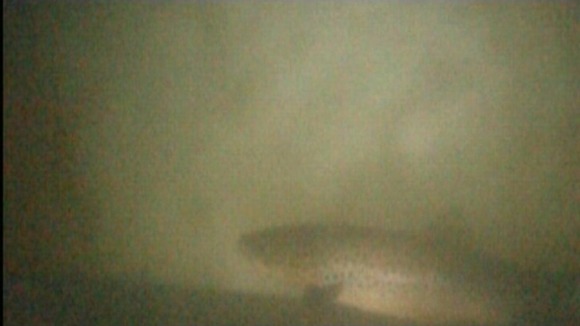 Nick Chisholm heads the river Annan fisheries board, he took part of the study and is determined that there are more sustainable ways to improve stocks.
"When we have fish in hatcheries we start conditioning them, very quickly, to live in a hatchery, and then we put them in the wild and they're not trained if you like, in the wild to survive. So the fish that are in the rivers have evolved to be here over thousands and thousands of years and very quickly we take a pair of fish, we don't really know where from, we mate them and we just upset that whole evolution, and create fish that are quite frankly, unfit to live in the wild."
– Nick Chisholm, River Annan Fisheries Board

Recently a fish pass has been built on the river Annan to help salmon reach higher up stream, it has opened up a 25 mile stretch of river previously unused by fish. It is things like the pass that Nick wants to encourage people to build, rather than hatcheries.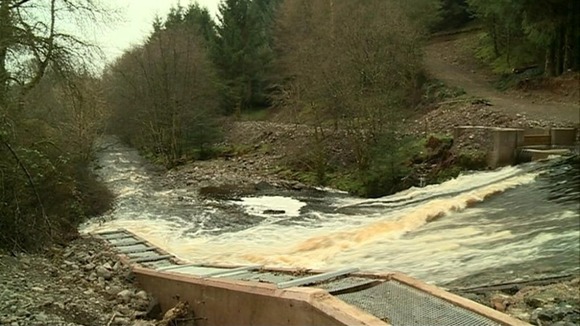 Thanks to the fish pass that's been built on the river Annan, it is now a natural hatchery, and although the report isn't saying that all hatcheries are bad on all rivers, they are asking for people to explore new ways of improving salmon numbers in Scotland.
Anglers will always want more fish to catch, but with hatcheries providing a detrimental impact on numbers, other ways of boost stocks need to be used.
"I was taught to fish by my father, I remember when we used to come and take fish, I was a boy and I used to watch him and his friends take fish and not have any concern about it. I would like to think my son who is now coming through the ranks can come and fish, and catch fish in 15/20 years time, I think that that will only happen if anglers are mindful and put fish back."
– Mark Broughton, Angler

Supplementing fish numbers by using hatcheries has been going on since the 19th century in the belief that it helps improve stocks.

The rivers and fisheries trust for Scotland who complied this report are now seeking to change that opinion, and boost salmon numbers through sustainable means.