Dumfries cafe receives million pound Lottery fund
More than a million pounds of lottery money is on its way to Dumfries, to help develop a community cafe employing people who might otherwise find it difficult to get work.
The organisers say when it opens next year it'll be a great place for the whole community.
The cafe, called The Usual Place, will be housed in buildings once owned by Dumfries Academy.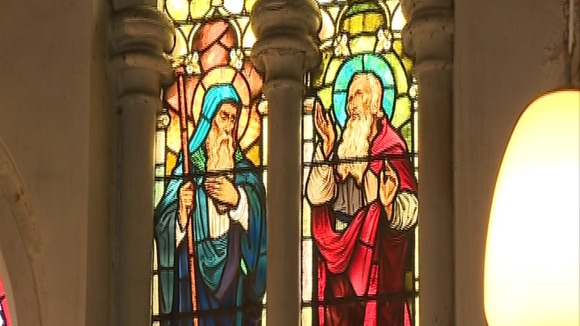 Lynda Whitelaw is the Director of the project. She wanted to give young people who have additional support needs a hand onto the employability ladder.
"...thrilled doesn't really cover it. It's not just been us that's been doing it, it's been a huge community effort. We've had backing from all the council members and all the different parties, our MSP and MPs and just everybody's just really bought into the idea and the enthusiasm is just wonderful. Everybody just can't wait for us to be open."
– Lynda Whitelaw, Director, The Usual Place

The Usual Place gives young people with disabilities a chance to learn new skills, gain confidence and have a better chance in the work place.

Amy Duffy hopes to work in the cafe.
"My difficulty is visible but my disability is invisible and I think it would be a great opportunity for people because people don't understand that we need a job as well. Job centres, for example, turn me down. They said if you have a disability you can't work but this cafe will hopefully prove them wrong. And I want everybody to know that the cafe, when they come in to be welcomed and feel warm by us as well."
– Amy Duffy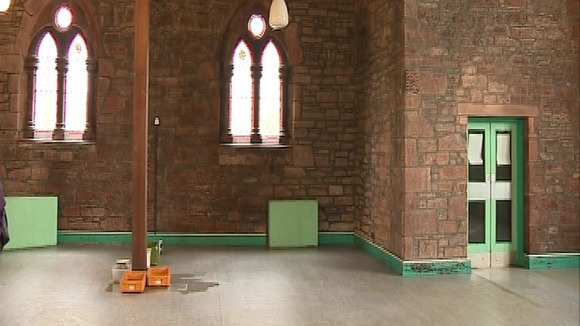 The Usual Place is expected to be open early next year and everyone here is hoping it'll be a great success.