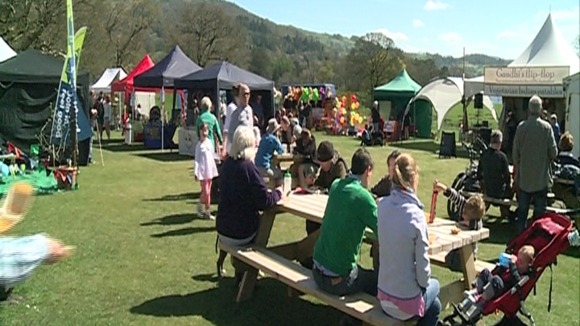 Chapatti in the Park is run by Ambleside events company Gandhi's Flip Flop to raise money for the Brathay Trust and Conservation Volunteers.
Families have enjoyed live music, food, easter egg hunts, face painting, hat making and a bouncy castle while adults will enjoy the music festival and free curry until 1am.
"I went plate smashing and I bought a game that's really fun."
– Beren, Age 9
"I made a hat and I'm going on the bouncy castle and I'm going dancing."
– Scarlett, Age 5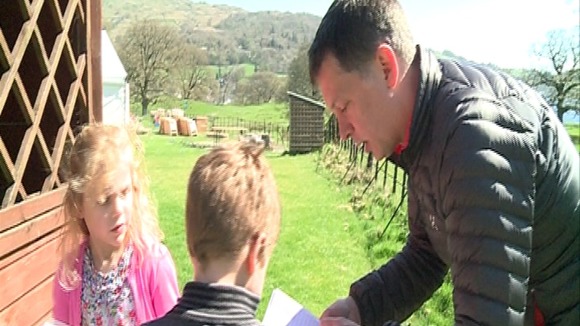 "Donations from today will help the Conservation Volunteers to make sure that we can take more people out into the countryside."
– Rachel Miller, The Conservation Volunteers
"It's going to help the Brathay Trust work - we work across three centres here in Cumbria, one in Bradford - working with vulnerable and challenged young people."
– Judith Wren, Brathay Trust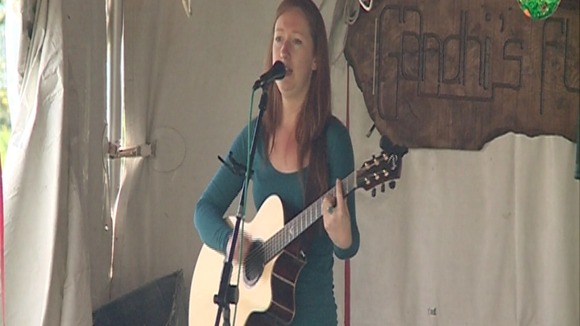 "We've got Room Full of Mirrors, we've got Donut, we've got Robin Walker and Fall Back Productions. It's going on until 1 in the morning, just a nice, chilled-out party atmosphere."
– Mark Underwood, Gandhi's Flip Flop