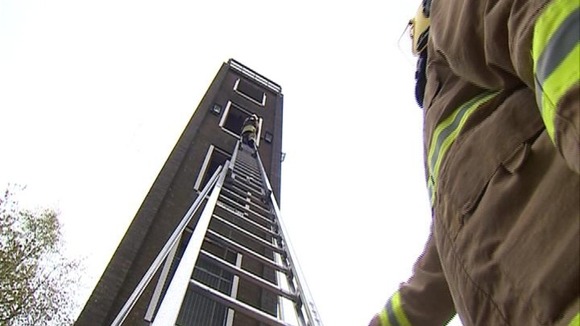 Cumbria Fire and Rescue Service are recruiting up to 40 new on-call firefighters. The recruits will be based around 25 stations across the county and will work alongside full time staff:
"I'm the locality manager here in Kendal we're recruiting for six of our fire stations and I'm looking for an additional eleven on-call firefighters. Our on-call firefighters respond to operational incidents and emergencies on an on-call basis as and when they are required the only difference between the two is the duty system, one being full time and one being part-time."
– Keith Opie from Cumbria Fire and Rescue Service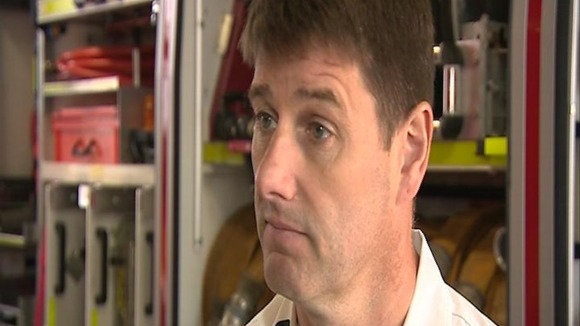 Cumbria is a vast county and although there may not be as many fires as some of the larger cities, the job involves responding to everything from floods and road accidents to mountain rescues:
""We have rescue from water, we have fires property fires, grass fires which we mentioned earlier. They can also attend animal rescue or rescue of people from different scenarios such as machinery or lifts or whatever really."
– Keith Opie from Cumbria Fire and Rescue Service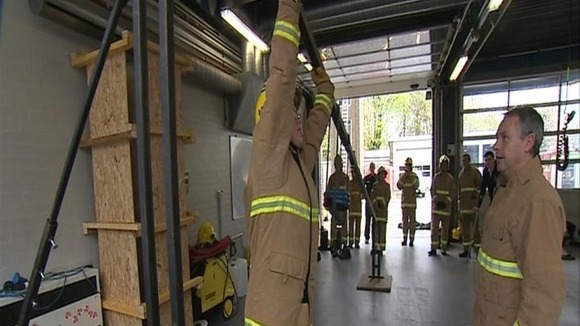 The recruits were set a number of tasks including lifting heavy weights to speed and fitness tests. They were also asked to climb a 12 metre ladder and complete a 'leg-lock' exercise at the very top. Other challenges were operating in confined spaces and problem solving tests. Damian Horny works in his local school as a support supervisor, but is looking for a new challenge: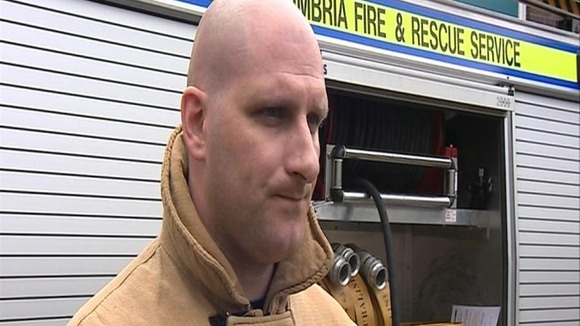 "It gives you a chance to serve your community I suppose, make a bit of a difference you know I enjoy helping people so I though I would give it a shot. It's tough going, it's not easy but the guys here to give you a hand and guide you through but I think it's gone well today."
– Damian Hornby, Support supervisor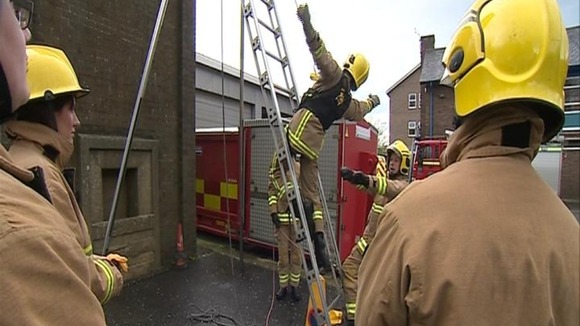 Anyone interested in becoming an on-call firefighter needs to live or work within five minutes of their nearest station. You can find out more about the job here.