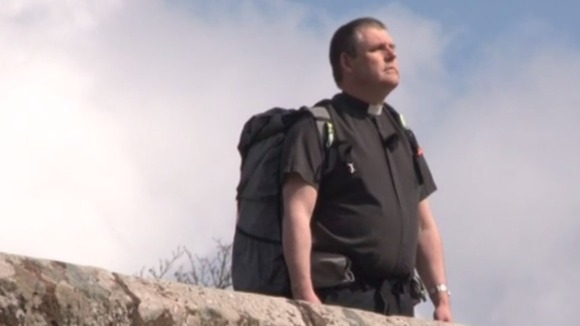 A vicar from West Cumbria is leaving for a journey that will take him 1000 miles to Spain to raise money for the Great North Ambulance.
The Reverend Peter Turnbull from Cleator Moor is heading for the shrine of St James in Santiagode Compostela, one of the most famous pilgrimage routes in the world.
He has been inspired to raise money for the Great North AirAmbulance because they saved the life of someone he knows. However, it will also be a spiritual journey for the vicar.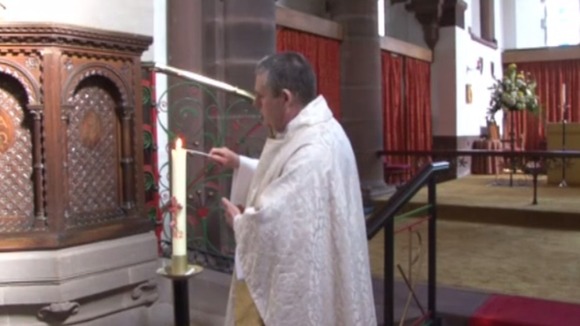 It's an opportunity for me to spend some time with God and also to raise some money for the Air Ambulance and it's going to be quite tough. I think the worst thing will be the mud and the best thing is the sunshine."
– Reverend Peter Turnbull, Cleator Moor St John's Church

He'll be walking about 20 miles every day in the heat of the Mediterranean sun. It'll take him from Le Puy in southern France over into Spain where he'll then walk the length of northern spain to Santiago De Compestela where one of Christ's apostles, St James is supposed to be buried.

The journey is expected to take 3 months.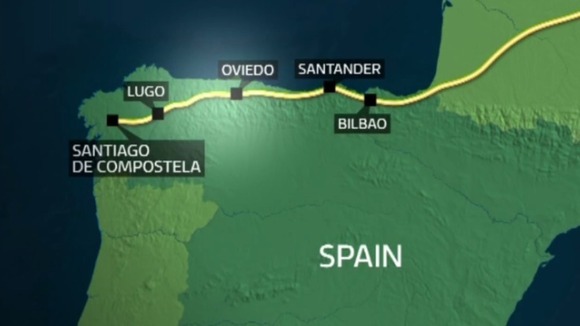 Mr Turnbull's training has included going for 10 or 15 mile walks with weight on his back. Despite the tough preparation, he is optimistic about his trip.
"I think it will be an enormous challenge both physically and spiritually. I think walking a thousand miles is quite tiring. And spending time on your own is a difficult thing to do but spending time with God as a priest is a very important thing to do."
– Reverend Peter Turnbull, Cleator Moor St John's Church