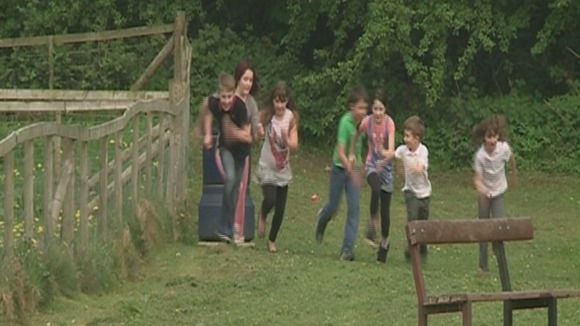 An 11-year-old girl from Kendal has launched a petition calling for a new park after a young boy was knocked over while playing on the road.
His friends have decided it's time the council repaired their park and are wading into the world of politics.
They are calling on South Lakeland District Council to repair Rinkfield Road Park.
"In this park a lot of teenagers come about 9 o'clock at night and they just trash it. They smash up all the stuff that kids used to love and when you're on them they make it so loose that like you just fall off and it makes them sound dangerous. So what we want is we want most of it re-doing and just like stop all vandalising."
– Taylor, Age 11
"There's loads of swear words like on the swings and on the slide underneath it and on the old tyre swing and I don't want any of that in it cos all the little kids won't be able to say them anymore in the new park."
– Abigale, Age 10
"One thing I would like changing about the park would be the chains on the swing because they're not that thick and sometimes they're easy to swing over and if you swing too high and you're quite small you can easily fall off cos I did that when I was younger and I've damaged my back."
– Eleanor, Age 12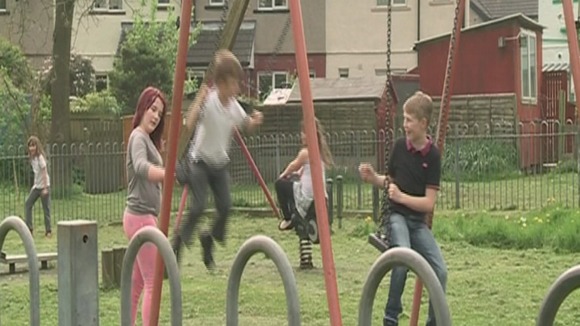 The lady taking their views to the council is 11-year-old Ellie. She's already gathered over 50 signatures and has designed a new version of the park.
"Because the park's not good at the moment we're all referring to the road and last week a little boy got hit and then the next day there was a near miss. I don't think it's really safe at all. I think we should have a park because we're getting new houses here - about 14 houses - there's going to be about 28 children and we really need that park."
– Ellie, Age 12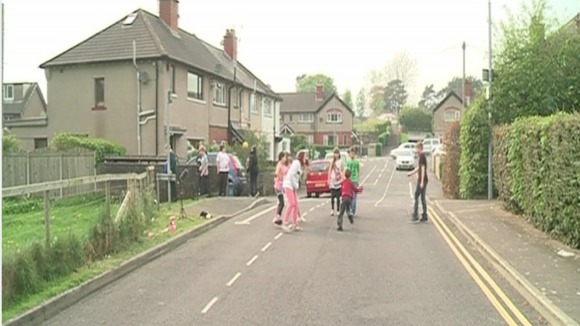 Her friends have ideas for the new park too:
No more litter
No more graffiti swear words
Replace broken zip wire
Bring back removed Witch Hat
Install baby section with smaller toys for younger children
Skate park for the older children
CCTV cameras and fines for vandalism
Swings with safer chains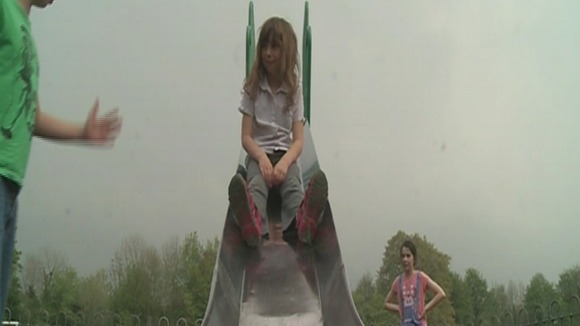 "We want a new zip wire because teenagers have been pushing it and pulling on it and a person sat on it at one time and they fell off it because it was really loose and they landed on a wasp."
– Courtnie, Age 9
"The witch hat's been taken away, which is this tall thing that looks like a hat and then there's two seats, one's a tyre and the other one's a tyre and it goes round. And we'd like a new roundabout."
– Rebecca, Age 8
"In the new park I would like no more litter because it's just how to ruin a park."
– Brandan, Age 9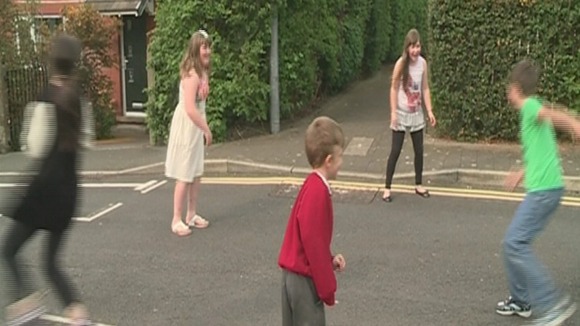 The council said it is more than happy to listen to their views and are working to raise money to improve the facilities.
"South Lakeland District Council is working with the local residents' group in this area to raise funds to improve the play and football facilities at Rinkfield Road park.

"On-going repairs have been made and will continue to be made, and resident volunteer sessions are also planned to work on the park and include painting the play equipment.

"We had not been aware of a petition, but we are always looking to involve and work with young people when trying to improve recreation facilities in the district so we will be more than happy to listen to their ideas and suggestions.''
– Spokesperson, South Lakeland District Council