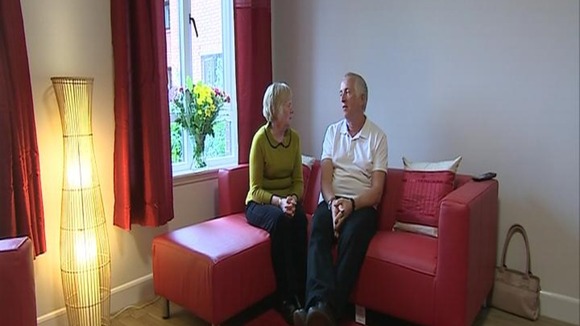 Mental Health Awareness week continues with a look at dementia.
Dementia has been considered by many as an old people's illness for a long time. However, health professionals are hoping to change perceptions of the illness and educate people on the difficulties associated with dementia.
Experiencing Dementia
Gwen and Neil Cockayne are a married couple, who both have experiences of dealing with dementia.
Gwen's brother was in his mid seventies when he was diagnosed, and Neil's mother was in her eighties when she started acting differently.
"We noticed food in the fridge was going out of date. She was a regular for going outside the house my mother. She always took a walk down the town just to meet people and speak to them. And she started going out in all weathers and we'd phone her up and say why are you going out in the rain etc and she'd say well I need to go down town for something and it really wasn't necessary."
– Neil Cockayne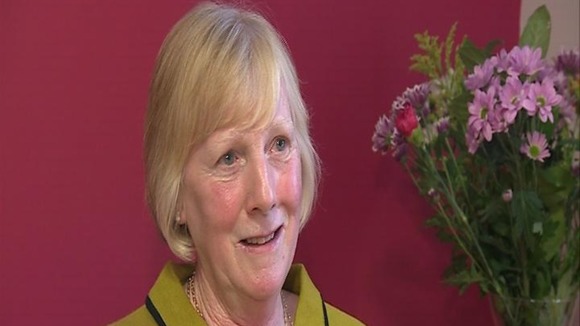 Residential Care
Both Gwen and Neil's relatives are now living in Charnwood Lodge care home in Dumfries, and the families are happy with the care they're receiving.
By being in a care home, it takes the pressure off of them and means they don't have to worry every day.
"As long as he's happy that's all I want. Now I come as often as I can and he always seems happy. He's either sitting in the dining room or watching out the window or he's in the lounge area where he can watch out into the garden and he's just content. I know he's fine and I have no worries about him being here at all."
– Gwen Cockayne

Dumfries and Galloway has a long history of mental health care. The Crichton was established in 1838 and is world renowned for being at the forefront of psychiatric care for decades. However, the way people are treated is now changing, with more of a focus on individual care on a one-to-one basis.
"I think one of our key messages is know your patient. We're trying to move away from the one size fits all. I think that's been the way we've worked in the past everything has been very task orientated about doing things en masse. Now we need to look at what individual patients require so that we can understand them psychologically and give them comfort, dignity and all those kind of things. It's important to understand the person."
– Lorraine Haining, Advanced Nurse Practitioner, Mental Health Directorate

*Power of Attorney *

As well as dealing with all of the emotional and physical stresses associated with dementia, families also have to think about the financial and legal implications. Assigning a power of attorney means that you are given control of their financial affairs, and Neil says it's hugely important to have this in place before the health deteriorates too far.
"I think it's a necessity that people with relatives who have dementia achieve the power of attorney as early as possible because it just takes all of the concerns off the money situation. It eases up any money worries you have and it also allows you full responsibility to take care of your relatives affairs."
– Neil Cockayne

Robin Braidwood owns a solicitors in Dumfries and explain the benefits of having a power of attorney in place:
"If you don't have a power of attorney and you can't grant one, the only alternative under the legislation is to go to court and seek to have a guardianship order or an intervention order put in place.

"Not only is that a very stressful scenario for your loved ones, it's also a very lengthy scenario and it's exceedingly costly. By costly I mean likely to run into several thousands of pounds as opposed to the few hundreds of pounds that are necessary to put a proper, valid power of attorney into place."
– Robin Braidwood, Solicitor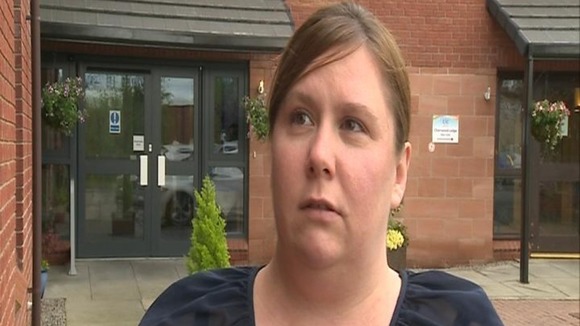 Quality of Life
One of the main points that health care workers want to get across is that being diagnosed with dementia does not mean the end of a good quality of life.
"Just because somebody's been diagnosed with dementia it doesn't mean to say that's the be all and end all. There's a lot of activities and a lot of resources out there that make sure people with dementia have still got a good quality of life and can still engage in the community and society."
– Kerry Higgins, Senior Support Worker, Charnwood Lodge