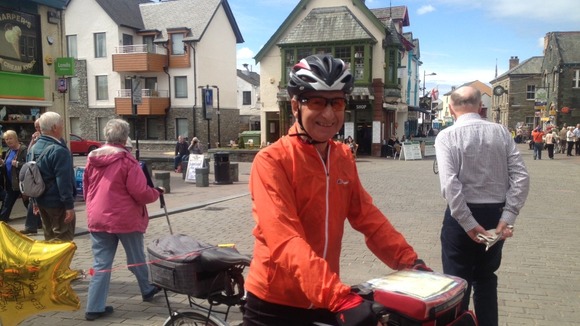 An 81-year-old from Cumbria and his Geordie friend are over half way through their 950 mile cycle from Lands End to John O'Groats.
They're raising money for cancer care charities in Cumbria and South Shields. They're now cycling through the Scottish Borders.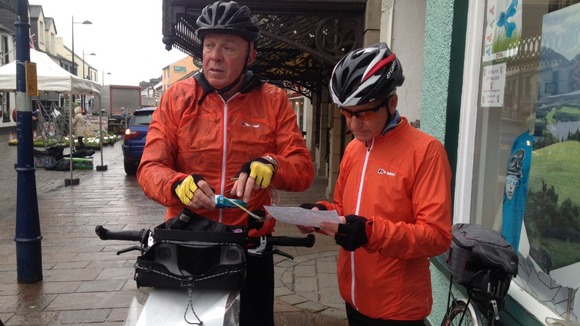 Tony Rathbone started cycling after breaking both legs in an accident, 32 years ago. Now he's pushing them hard - he'll climb 50,000ft before the finish.
"Well I've got to do it now I haven't got much time left have I? The hills in Devon and Cornwall were endless and there weren't any flat bits between them!"
– Tony Rathbone, 81-year old cyclist
"The problem with Tony being a little bit older than average for doing this is he hasn't adapted sort of to the new technology very well, like energy drinks and gels that everyone else seems to take. Tony seems keen to do it on a bit of shortbread and bread and jam."
– Billy Skipper, Cycling with Tony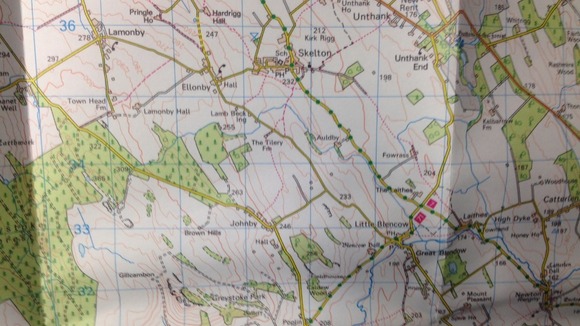 Day eight took them across the half-way point from South Cumbria to Tony's home town of Keswick.
Tony's cycling for Macmillan Cancer Care and the Friends of Keswick Hospital. Billy's riding for St Clare's Hospice in South Shields. Riding into Keswick was the most emotional part of the trip so far.
"Just thinking of the friends and so on and people that are ill with cancer. We visited one, who left Keswick four years ago and has lung cancer and he did a lot for Keswick while he was here - it's thinking of people like David."
– Tony Rathbone

Day nine was much harder than day eight. The route took them into Carlisle for a brief radio interview before reaching the Scottish Borders at Gretna and cycling on up to Moffat.

They were expecting sun but woke up to rain. It made a huge difference to their mental energy.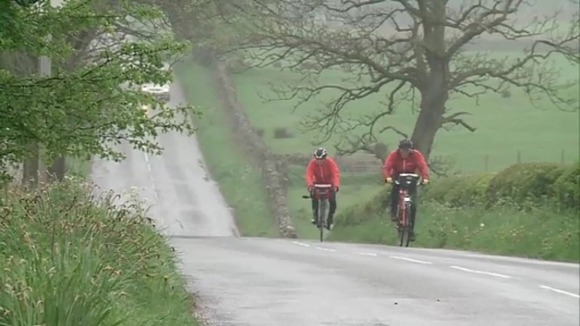 But they're over half way now, crossing into Scotland.
You can find out more about their challenge at http://www.lejog.us.