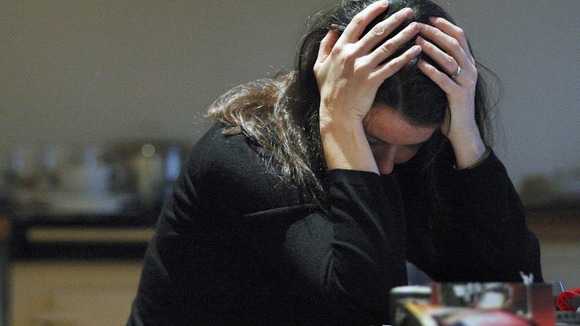 For our final day of Mental Health Awareness Week, we're looking at the story Andrew Robinson.
Five years ago, Andrew's brother, who had depression took his own life. The devastating affect of his suicide left Andrew with mental health problems.
"I think I was feeling more guilt than anything else, that I wasn't there to help him at the time and I just got myself into a slow decline in communicating with people and talking to people and I thought it was basically my fault that I wasn't there."
– Andrew Robinson

Andrew found help through Survivors of Bereavement by Suicide (SOBS), and is now raising money and awareness about the charity to help others.

Read: Man's run of hope after brother's suicide

Bereavement of Suicide

Those who are grieving over a loved one who has taken their own life go through a different type of bereavement.

When bereaved in this way, people can experience their own mental health issues and it is important that they are supported.

Survivors of Bereavement by Suicide (SOBS), is a charity that gives people the support they need.

The charity's services are run by volunteers who have been bereaved by suicide themselves. They say it's the experience they share thats helps people feel understood.
"Death by suicide, even more than other types of bereavement, makes many people uncomfortable and unsure how to react. There is still a stigma attached to suicide, rooted in centuries of history and this generates misplaced associations of weakness, blame, shame or even sin or crime. This stigma can prevent people from seeking help when they need it and others from offering support when they want to. It can colour our perceptions, our thoughts and our actions – and we may not always be aware of it."
– Survivors of Bereavement by Suicide

SOBS has a number of support groups across the UK. They can offer support over the phone and by email.

For more information on Survivors of Bereavement by Suicide click here.

Preventing Suicide

There's a lot of support for people with mental health problems and a number of charities that can help people who feel suicidal: