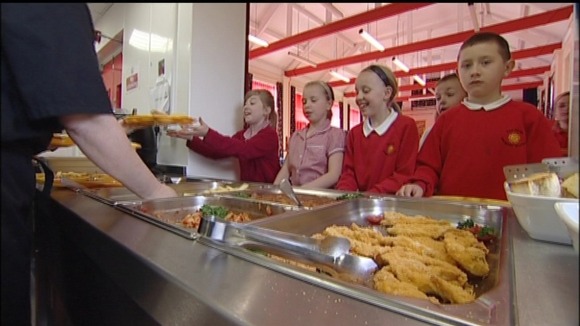 From September Cumbrian schools will have an extra £1.15m to make sure all four to seven year olds get free school meals.
In Cumbria 2168 children get free school meals but in September it'll be 15,000.
That's because at the moment it's only for low income families but the government has set aside more money so all children in reception, year one and year two will get them.
"I like school meals because they're very healthy and they're very yummy at the same time. And I think that parents aren't going to have to pay is...because I've got 2 little sisters and my mum's having a baby and it's quite hard to pay for everything at the same time, so yeah it's going to be really nice."
– - Alex, Robert Ferguson Primary School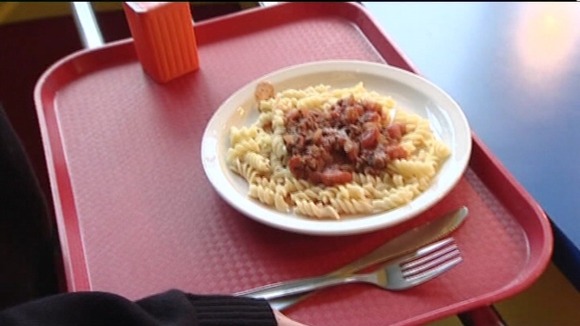 Robert Ferguson Primary School agrees it's good to give all children a hot meal. But its hall is already at maximum capacity, and the school's worried it'll cost more than the government has budgeted for.
"They come from a small kitchen, they have to be brought through on a hot trolley, through to the hall here, where they are served. And what we're looking to need next year in order to have 300 meals served is an additional serving trolley, but what the money doesn't stretch to is additional staffing, which is going to be a consideration for us."
– - Graham Frost, Head Teacher, Robert Ferguson Primary School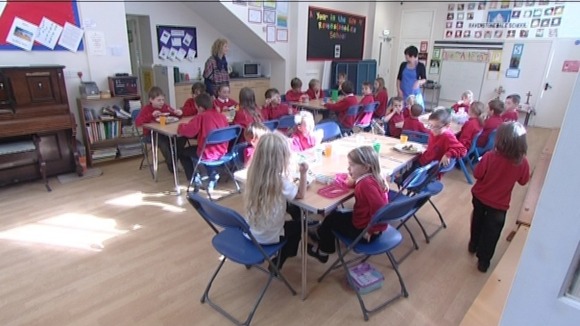 "The government has given us £1.15 million to spend on this scheme. It equates to £2.30 per meal per child. We don't have any other money. That is all the resources we've got and with that resources we've got to put some schools need building, others need equipment.

We don't have a further amount of money for staffing. We just don't have that sort of money."
– - Cllr Anne Burns, Cumbria County Council (Labour)

Schools and councils have until September to make sure all four to seven year olds get a free school meal.

But parents still need to apply.