10-year-old climbs Scafell for charity warm-up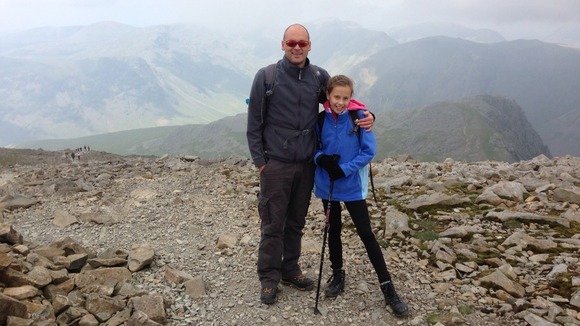 A 10-year-old girl has vowed to walk the Yorkshire 3 Peaks in memory of her neighbour who died of cancer.
Eve Maylor, from Yorkshire has climbed up Scafell Pike in Cumbria as a training walk.
At 978 meters above sea level, it is the highest mountain in England.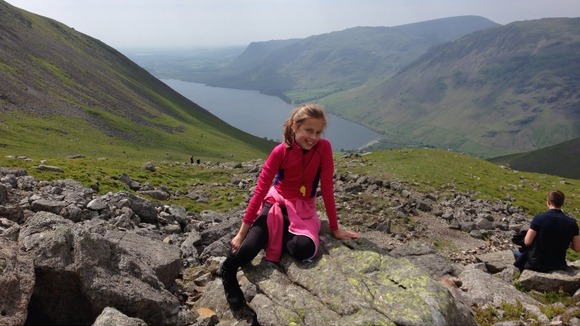 "Last year when I was 9 someone on my street died of cancer and I wanted - I saw the Macmillan nurses coming to help her - and I wanted to raise money and I heard about the three peaks challenge when I was doing Pen-y-Ghent and decided I wanted to do it."
– Eve Maylor, 10-year old fundraiser.

She'll climb the three highest peaks in Yorkshire: Pen-y-Ghent, Whernside and Ingleborough. In total she'll walk 24.5 miles and climb 1200 meters in 12 hours.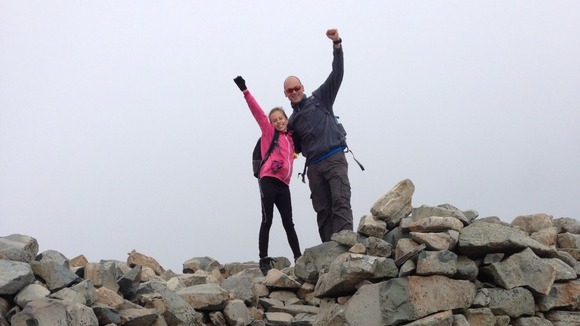 "I don't know if any other 10-year olds have taken it on but it's going to be a real challenge both for her and myself. It involves completing 3 of the highest peaks in Yorkshire within 12 hours. It's about 25 miles all together so it's going to be a real challenge for both of us."
– Andrew Maylor, Eve's dad

She's raising money for Macmillan Nurses with her Yorkshire 3 Peaks Challenge on 21st and 22nd June.