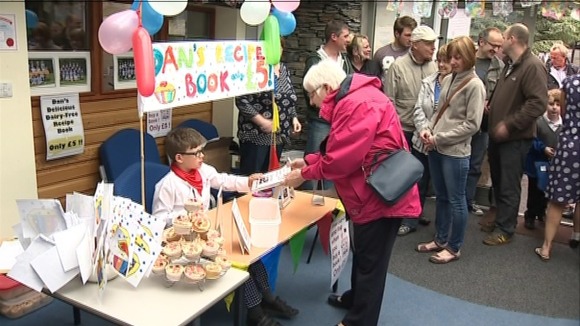 Dan Newton has a rare condition called galactosemia, which means he can't eat dairy.
The ten-year-old, from Cumbria, has written and published his very own, dairy-free, cookbook.
He's been selling signed copies of his book at his school, Braithwaite Church of England Primary.
He's given us, just a few, of his favourite recipes from his new book.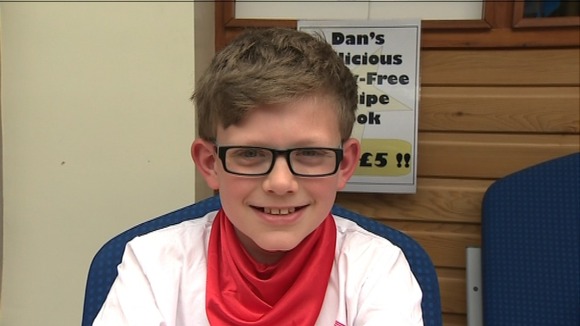 Dairy Free Pizza
Bread Muffins
Passata
Dairy Free Cheese
Cut bread muffins in half
Spread some passata on
Grate the cheese
Sprinkle on top
Cook for 15 mins at 180°c
Mini Pancakes
One cup of flour
One cup of soya milk
Two small eggs
Whisk together
Fry spoonfuls in pan
Wash up!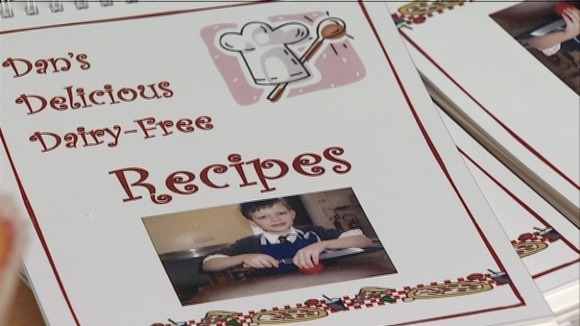 And, just in case you ever have a dinosaur round for dinner...
Dinosaur Food
One cup of dirt
One cup of swamp water
Half a cup of fat
Two cups of grass
One cup of bugs
Stomp on and enjoy!